Homepage Slider
Diamond ring care tips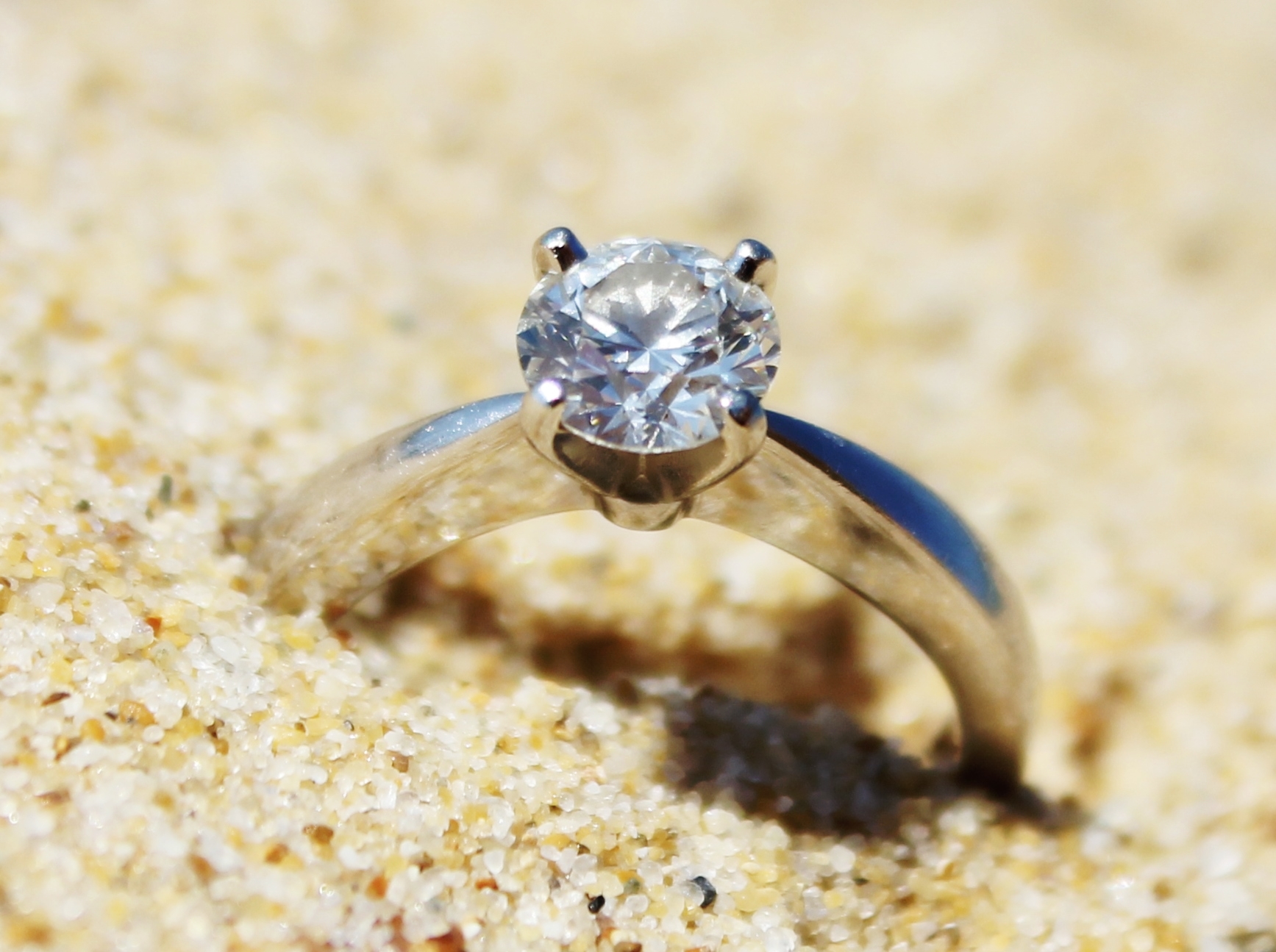 We have all heard that diamonds are among the strongest substances available on Earth. But did you know that they are surprisingly very easy to chip if handled without care? The girdle, which is the thinnest part of the diamond, should be protected from being hit. The rings prongs are also rather delicate and can be damaged easily. Here are the three rules of thumb to make your diamond ring last forever.
Rule #1: Protect
Take the ring off when doing housework, cleaning, cooking or gardening. Be extremely careful not to hit it against metal furniture, walls or other objects. Have the ring checked by the jeweler if you accidentally hit it hard against something. Remove the ring when applying hand lotion or working with chemicals.
Rule #2: Inspect
It is a good habit to have the ring regularly inspected by the jeweler for damages, loose stones, and damaged prongs. Besides, if you purchased an extended service plan with your diamond ring, a regular inspection every 6 months or so at the place where you purchased it is probably required. Have the jeweler inspect and tighten any lose prongs. Added bonus to having your ring inspected: many jewelers will clean the ring at the same time.
Rule #3:  Clean
A diamond loses its sparkle as it gets dirty. You can make it look thousands of dollars more expensive by simply cleaning it. Simply add a few drops of dish soap and ammonia (think Windex) to warm water, let the ring soak for a few minutes in the solution, and then rinse. You can use a soft old make up brush to get into hard to reach areas behind the stone.
Tip: Do you work with cleaning products? Did you know that bleach is damaging to gold?  It erodes it, making the prongs weak and prone to breakage.  
Ever wondered how the ring looks so much better after professional cleaning? The secret is out: jewelers use ultrasonic cleaning machines. Nothing cleans a diamond ring better than an ultrasonic cleaning machine
. A small size machine can be purchased on Amazon for under $30! Use it once a week to keep your ring sparkling new. Ultrasonic cleaner is also great for cleaning eyeglasses, other jewelry, tableware, coins, pens, or any other small objects that need to be cleaned.
Tip: Always take the ring off prior to applying hair spray: it leaves a layer of film that stops the diamond from sparkling.
How to use an ultrasonic jewelry cleaner: Use warm water and a few drops of soap (non-moisturizing dish soap works great). Pre-soak the ring in the solution in the cleaner for a few minutes, and then turn on the cycle for about 3 minutes. Rinse the ring under running water.
Make sure to read the instructions manual first, as not all precious stones can be cleaned with an Ultrasonic cleaner. Stones that are lose in their settings may be pushed out by the ultrasonic waives (another reason to have your ring inspected regularly). Items that are not recommended for cleaning by an Ultrasonic cleaner are pearls, pave setting jewelry, and certain gemstones. Avoid cleaning diamonds with very big inclusions or feathers (think cracks), as they may fall apart.
Enjoy your sparkling brand-new looking ring!
Tagged diamond cleaning, diamond inclusions, diamond ring, engagement ring, girdle, prongs, ultrasonic cleaning machine, ultrasonic jewelry cleaner