Food
Fall grilling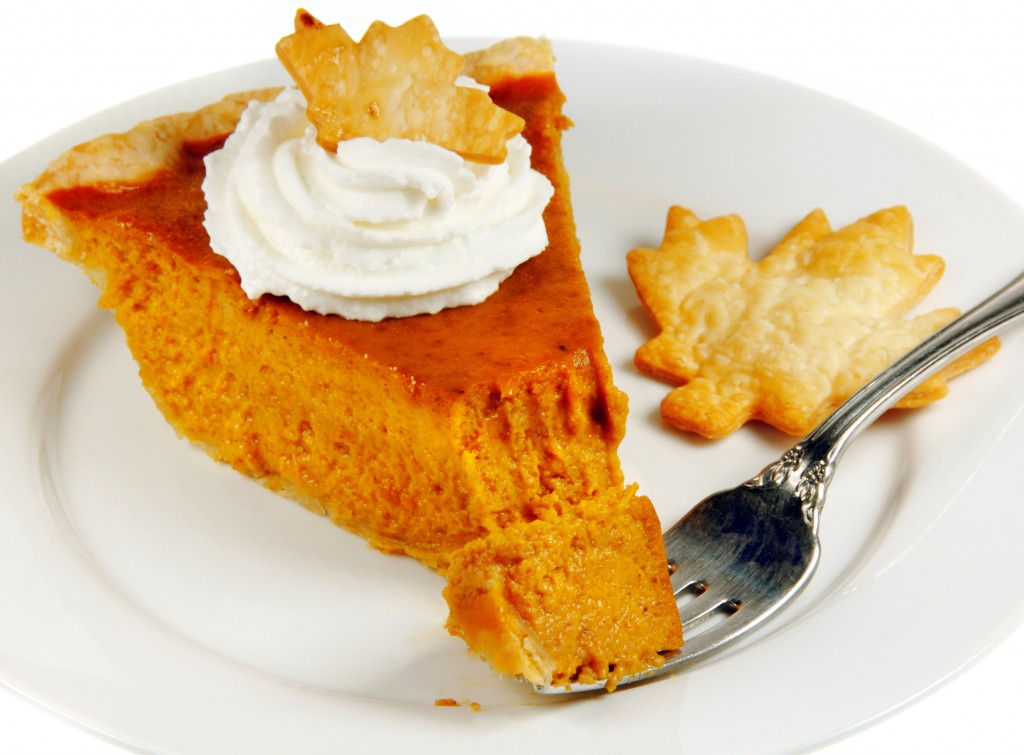 There is nothing better on a short crisp fall day than firing up the grill and making the perfect dinner with all the fall bounty. Pour yourself a glass of wine, get out the tongs, grab a spatula, and enjoy the warmth of the BBQ next to you.
How about cooking up a dinner this weekend on a grill? Or, take advantage of men's love for barbecuing  and trick him into cooking up a whole Thanksgiving dinner this year without even realizing it!
Here are some ideas to keep your BBQ sizzling and yourself occupied for the upcoming fall season.
1. Stuffing
By all means, stuffing is best cooked on a stove, but the ingredients that go in it, if grilled, add an amazing smoky flavor. By the way, we are strong proponents of making stuffing separately instead of placing it inside the bird – not only it reduces the chance for bacterial contamination while leaving the turkey out, but it also cuts down on turkey cooking time and reduces the amount of fat (calories) that go into the stuffing.
Grill your stuffing ingredients: bread, onions, and giblets (if adding them to the stuffing). Let them cool, chop and dice, and then make the stuffing with the barbecued ingredients on the stove top using your favorite recipe.
2. Turkey
Grilling aficionados who tried barbecuing turkey loved it so much they swear to never cook turkey in the oven again. Whether it's true or not, try it this Fall, when turkeys are on sale before and after Thanksgiving.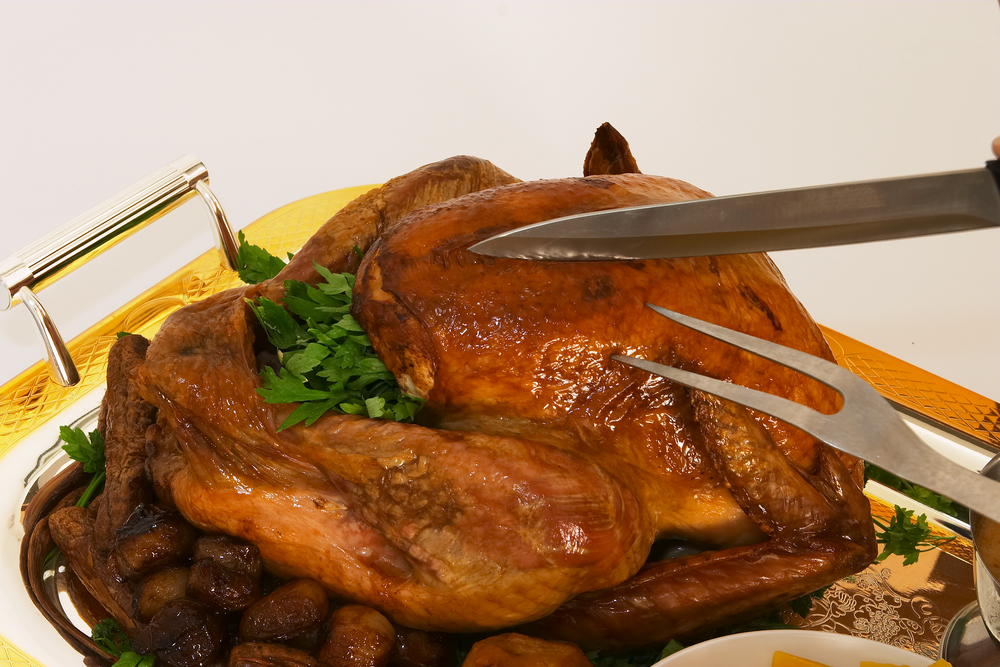 Read:  How to grill a turkey
3. Pork roast
Get some pork on your fork! Look for a roast with some amount of fat for better taste and extra flavor. Pork can be brined for 12-24 hours to make the meat juicier. When ready to grill, bring the roast to room temperature. Mix some salt and ground black pepper, and massage into the pork roast with both hands. Cut a few garlic cloves into smaller long segments. With a knife, make slits in the meat and insert garlic deep inside the holes.
Preheat the grill on high, and place roast on the grill to sear on each side for a few minutes. Then turn the heat down, close the lid and cook the roast on very low heat for 2-3 hours, adding coal as required, until the instant meat thermometer (inserted in the thickest part of the roast) reads about 160F.
Remember to let the roast rest on a plate covered with foil for about 15 minutes before cutting, to let the juices distribute.
4. Beets, carrots, root vegetables
The secret to the best tasting grilled vegetables is in marinating them! Place your washed, peeled, and cut root vegetables in a Ziploc bag, add some Italian dressing, and leave in a refrigerator for a few hours, or ideally overnight. The oil in the marinade will help the veggies brown perfectly, and the vinegar and the herbs in the dressing will add zesty taste to the sweet roots. Vegetables are easiest to cook in a grilling basket, or put them on skewers for colorful veggie kebabs.
5. Pumpkins
Acorn squash are great to serve with turkey, roast or any other meat to your guests. Cut them into halves lengthwise, and scoop the insides with a spoon. Place each half on a square sheet of foil; add a dash of butter or olive oil, and sprinkle with salt and brown sugar. Wrap the foil around and place squash halves on a grill. When about ready, unwrap the foil and cook for additional 5 minutes until golden brown.
6. Broccoli rabe
Broccoli rabe, also called rapini, is super-easy to grill. In a bowl, toss some broccoli rabe with olive oil, crashed garlic, and lemon juice. Let stand for 15-30 minutes to allow flavors to absorb. Place on a grill in a single layer, and cook 2-3 minutes on each side, just until the leaves begin to char. Move broccoli back to the same bowl, season with salt, and pepper, and serve hot or cold as a side dish to meat.
7. Brussels sprouts
These cute little cabbages taste awesome when cooked with a little bit of smoke on a grill. Cut fresh Brussels sprouts in halves and place in a Ziploc bag. Add olive oil, salt, ground black pepper, and chopped garlic in the same bag, close the bag, and massage well to absorb the flavors. Leave the bag in the fridge for 2-3 hours. Place sprouts in a grilling basket and cook, stirring often, for 10-12 minutes, until soft.
You can marinate Brussels sprouts without cutting, and then put them on skewers; just add a few more minutes to grilling time. You might even get the kids to like these!
8. Smoked Sweet Potato
To cut down on grilling time, we take a shortcut and pre-cook the sweet potatoes first, and then grill them for smoke and looks. Microwave the scrubbed whole sweet potatoes for 5-10 minutes, until just about soft. Cool and cut the potatoes lengthwise into wedges, put in a bowl and toss with butter, salt, pepper, paprika, cinnamon, and cumin. Mix well, and place wedges on a grill in one layer. Grill until golden brown on both sides.
9. Pears
You can even cook dessert on the grill! Take a few firm green pears, cut them into halves lengthwise. With a melon corer, scoop out the centers. Remember to clean the grill thoroughly, so no undesired flavors spoil your desert. Place the pears on the grill and cook until soft. When about done, add some blue cheese in the center, and cook for another minute or so, until the cheese melts for a classy smoky cheese dessert or as an appetizer to go with chilled white wine!
10. Apples/ Apple Pie
Whole apples can be barbecued on indirect heat: Core them with apple corer, and place on the grill, cover and cook for 10-12 minutes turning once.
You can also slice apples in quarters, mix with brown sugar, butter and cinnamon, and cook in a grilling basket until golden brown. Use grilled apples as a sauce on top of ice cream, or as a filling for an apple pie. Speaking of pie, throw it on the barbecue as well in the end of the dinner – if everything else is grilled, why not warm the pie up for a few minutes?