Fashion
8 wardrobe essentials every woman should have
Take the guesswork out of fashion:  these closet staples will take any woman from day to night in a whim, no matter what her style is!
Little black dress (a.k.a. LBD)
We cannot say enough good things about a little black dress: black color is slimming, it matches any other color, and it can be worn with a jacket or a cardigan. It is perfect for transforming your outfit from day to night wear. Wear it with a cardigan to work. For an after-work function or a date, add a few accessories: a scarf or a belt, a pearl necklace, a statement bracelet, a shawl or any other favorite piece of jewelry will transform the look of the black dress easily.
Pencil skirt
Pencil skirt is versatile, goes with anything and fits almost any body style. Select length just above or just below the knee, avoid mid-knee length.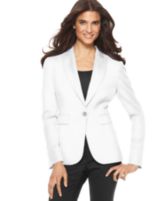 Blazer jacket
Whether you wear it with pants, a skirt or on top of a dress, a jacket will give you professional look and will cover any body imperfections or extra weight you might have.
Black pants
Black pants are slimming, comfortable, and are easy to match with virtually any other clothes, dark or bright. They can be worn to both work and a party effortlessly.
White tank top
White is a staple that matches practically anything, but there is nothing preventing you to have a top in every color to go with any jacket or cardigan you might have.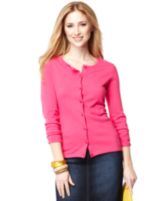 Fitted cardigan
A silk or cashmere cardigan is comfortable, adds polished professional look, yet is not as formal as a jacket. Keep a few cardigans in your wardrobe in different colors to match with your shoes, purses, or just to wear them depending on the mood of the day!
Fitted jeans
It is not easy to find the jeans that fit, but once you find the best label for you, stock up on it! Jeans are the most versatile piece of clothing ever invented, that can be worn these days from morning to night, both to work and to a club. Wear a pair of fitted jeans with a jacket on a casual work day, then change to a low-cut top with high-heeled shoes on a night out on the town.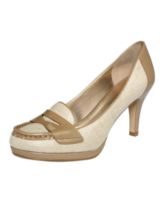 Pumps
A pair of closed toe black or tan shoes will go well with a dress or a pair of pants. 2″ high (5 cm) heels are the optimal height that will keep you elevated for improved posture, yet are universally comfortable to stay grounded.
These staple wardrobe items allow you to come up with countless combinations. Even better, buy them in different colors, and you will have enough clothes to take you through the workweek and beyond!