Fashion
Gifts moms love
With Mother's Day fast approaching on Sunday, May 12, don't be lost for what to give mom with these great ideas:
Perfume
Moms love perfume and can't have enough of it! A safe bet is to give her what she already uses, but even better to upgrade her to a newer scent within the same brand. For example, if Mom has been using Youth-Dew for the last 40 years, give her Beautiful by Estee Lauder – we guarantee she'll love it!
Jewelry
Like all girls, moms love jewelry. It doesn't have to be expensive – leave the pleasure of giving her diamonds to Dad. Buy her a colorful bracelet which will remind her of you. She can make a statement with it the whole summer long!
Visit www.treasuredhearts.com for great bracelet gift ideas.
Clothes
Moms may not realize that they look awesome in young people's clothes. Start her thinking outside of the department store box by giving her an outfit from your favorite retailer for a new hip modern look this summer:
Cool appliances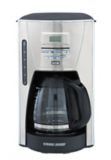 Giving a woman a gift that reminds her of house work is a big faux pas, unless she really wants it! If mom has always wanted a certain kitchen appliance that couldn't afford, now is a good time to realize that dream and make her enjoy housework for a change! It can be a luxury appliance that she always wanted but couldn't afford, or an ungraded coffee-maker with an automated shut-off function to make her think of you at every morning coffee cup!
Remember that no material gift on Mother's Day is better than everyday love and care for mom. Make every day Mother's Day by thinking of your mother and thanking her for giving you life!