Fashion
Wedding dress shopping advice for brides-to-be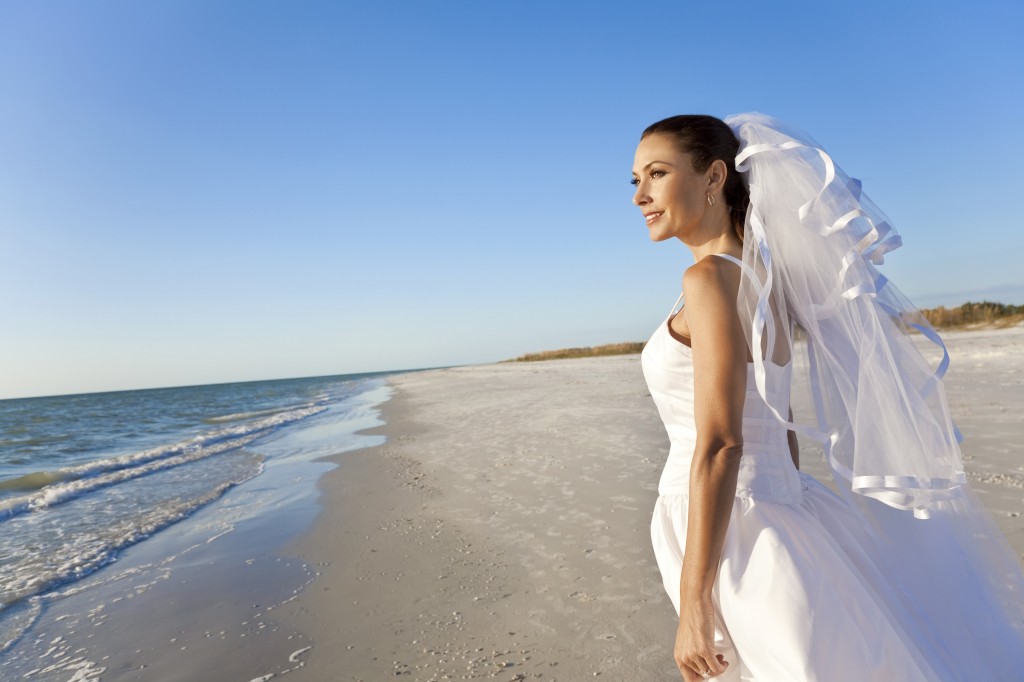 A wedding dress is one of the most expensive items in your wedding budget. Plan your wedding dress purchase carefully, don't rush and try as many dresses as possible.
Wedding Dress Shopping Tips
1. Decide on the dress color depending on your skin tone. White is the easiest color to match to the flowers and your groom's dress shirt
2. Bring shoes that you will be wearing at the wedding with you to the store, to get an idea how the dress will look with high heels.
3. Yes, you can buy a dress just one month before your wedding! Most stores sell off the rack dresses that are ready to go home with you on the same day.
4. Decide on a budget and communicate your budget to the salesperson. Stores have clearance dresses, designer samples, and slightly damaged merchandise that they will be happy to move at a discounted price.
5. Be wary about the upsell. The salesperson will try to sell you a veil, shoes, hairpiece, alterations, and tons of other stuff you may not need, haven't thought of, or would be better off making yourself or getting at the craft store for much less. All these extras may end up costing almost as much as the dress itself!
6. Look for the dress you want. There are a lot of wedding dresses out there in every style, size, and length. Sure, alterations can do wonders to the dress, but it will also add easily $200-300 to the price of the dress. Some things need to be done to the dress (like a bustle). However, making significant changes to the dress, like altering the dress size or shortening it may change the structure and design of the dress. If don't want a dress with a train, don't buy it hoping that the seamstress will be able to cut it off.
7. Most dresses are made to fit taller brides, because obviously it is easier to shorten a dress than to add length to it. If your dress needs to be shortened, look if it is possible to do it without compromising the structure and design of the dress. For example, if the dress has a rhinestone pattern on the bottom, but you need it to be shortened by 10 inches – move on and look for another dress.
8. If the dress is too long, but you don't want to spend $200 on having it shortened, try it on with a tiered slip skirt– added volume can help lift the dress up off the floor a few inches.
9. Are you dieting or planning to lose a few pounds before the wedding date? Look for a dress with a lace up back. Sure, takes more time to put it on than simply pulling up a zipper, but you'll save a lot of hassle and money on last minute alterations right before your wedding date! Laces up corsets provide a better fit, and look sexy from behind!
10. Ask the store about their policies. Most wedding dresses cannot be returned, but some stores may be flexible with the exchange for the same price or higher. Know your rights in case you change your mind, gain or lose weight, or whatever other unexpected disaster happens!
11. Ask the store what other value added services they provide: will they steam the dress at no extra charge? Do they have a seamstress working on premises? Do they offer a discount on bridesmaid dresses if you buy a wedding dress from them? Can they throw a veil in for free if you buy an expensive dress from them?
12. Don't let the salesperson rush you into making an instant purchase on the spot (sure, they want you to buy the dress from them, today)! Take your time to try as many dresses as possible, sleep on it, come back again, and buy the dress you love that fits your style, body, and budget!
Also Read:
10 Things you wish you knew before the wedding
Tips for having a small budget wedding in Toronto