Food
Aunt Mila's ratatouille
Aunt Mila called this dish High Five! Because of the five vegetables going into the casserole, and five ingredients used in the marinade.
Very easy to make and amazingly tasty, this baked vegetable summer dish is a new take on a classic ratatouille recipe.
Ingredients: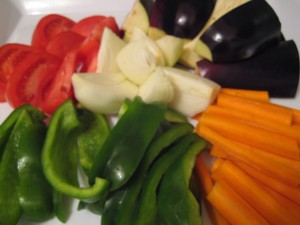 1 Green pepper
2 Carrots
1 Eggplant
1 Tomato
1 Yellow onion
Marinade:
Oil, 1/4 cup
Vinegar, 1/4 cup
Sugar, 1 teaspoon
Salt, 1 teaspoon
Ground black pepper, to taste
Preparation method: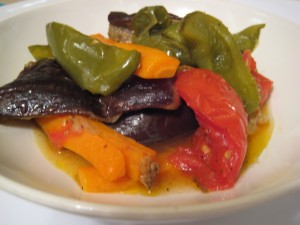 Cut vegetables into large pieces.
Place in a cooking pot.
In a separate cup, mix the ingredients for the marinade.
Pour marinade over the vegetables, and mix.
Bake covered at 400 degrees for about an hour. You will know the dish is ready when your house is filled with amazing smell. High Five! can be served hot or cold.