Food
Chocolate shortbread cookies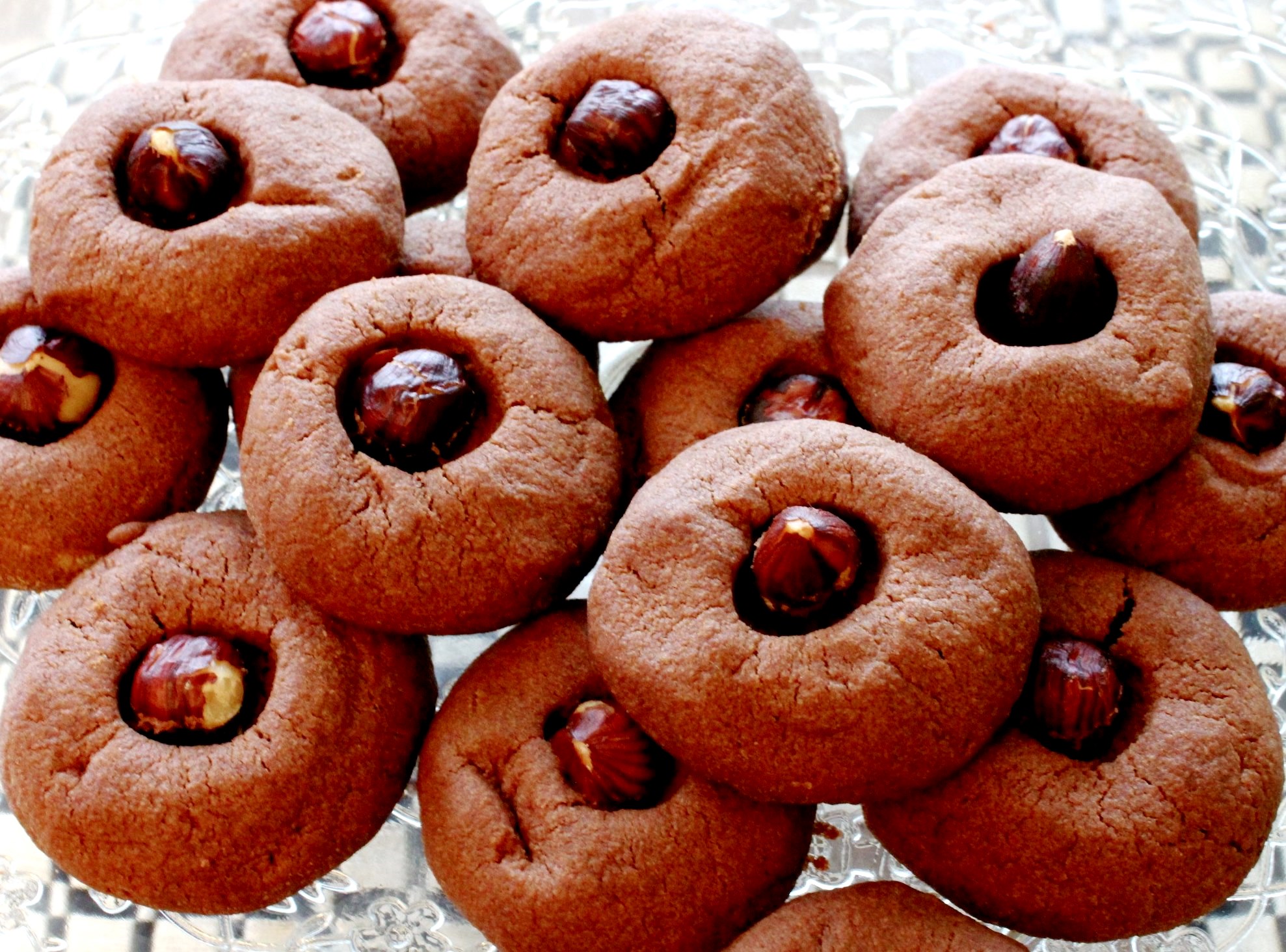 These chocolate shortbread cookies will melt on your mouth! Because they are formed in the shape of little balls, they are very easy to make: no rolling pin or cookie cutters required! These cookies were inspired by Anna Olson's recipe for decorated shortbread cut-out cookies.
Ingredients:
½ cup of butter, at room temperature
¼ cup granulated sugar
¼ cup icing sugar, sifted
¾ cup all-purpose flour
2 tablespoons cocoa powder
¼ teaspoon salt (use less if using salted butter)
Hazelnuts
Instructions:
1. Beat the butter and the icing and granulated sugars with the hand mixer for at least 3 minutes. It is important to beat butter and sugar together for a while – this helps your shortbread cookies hold together.
2. Add sifted flour, cocoa powder, and salt, to the butter mixture and stir well until all blended.
3. Form mixture into a ball and place in the refrigerator for about an hour. Do not skip this step, as this also helps cookies stay firm.
4. Preheat oven to 325 F.
5. Make balls about 1 inch in diameter and place on an ungreased non-stick cookie sheet. Allow some space in between the balls.
6. Press a hazelnut in the middle of each ball.
7. Bake cookies for 15-17 minutes. The cookies may be a little soft straight out of the oven and will firm up as they cool.