Food
Beef chili in 4 easy steps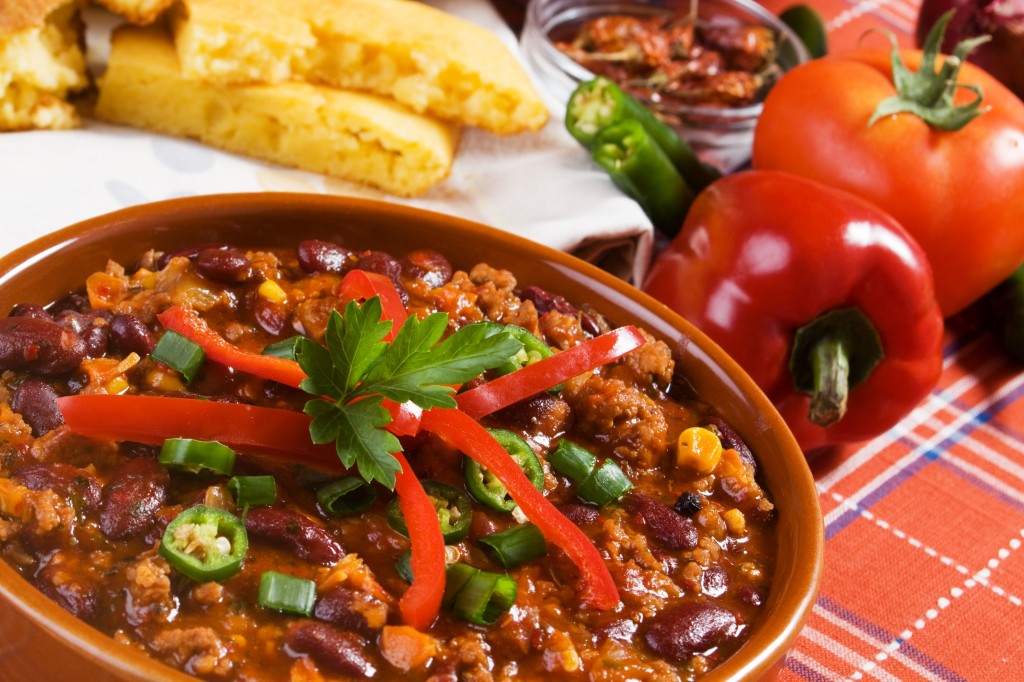 This easy to make chili can be served as a meal or as a tortilla chip dip.  Sugar in the commercial pasta sauce used in this recipe adds taste and convenience, whereas cinnamon brings out the tasty caramel flavor.
Ingredients
2 carrots, peeled and cubed
1 medium onion, diced
4 stalks of celery, cut
2 tablespoon olive oil
1/2 lb lean ground beef
1 can of black beans, drained and rinsed
1 jar of your favorite pasta sauce
1 1/2 cups water
1/2 teaspoon salt
1/2 teaspoon cumin
1/2 teaspoon cinnamon
ground red chili pepper to taste
cilantro, chopped
Preparation method
Step 1
Heat olive oil in a skillet
Add diced carrots, onions, and celery and sauté until brown
Step 2
While the vegetables are cooking, drain black beans and wash in a colander under running water
Place beans in the bottom of a large cooking pot and mash about half of them with a potato masher
Add cooked vegetables to the pot.
Step 3
Add ground beef to the same skillet and brown until the meat is dry
Step 4
Add cooked ground meet to the cooking pot
Add pasta sauce, water, salt, pepper, cilantro
Cover and cook on medium heat setting for 30-40 minutes stirring occasionally
Chili can be served with steamed rice, cheese and sour cream, or as a dip with your favorite tacos.