Food
How to grill a turkey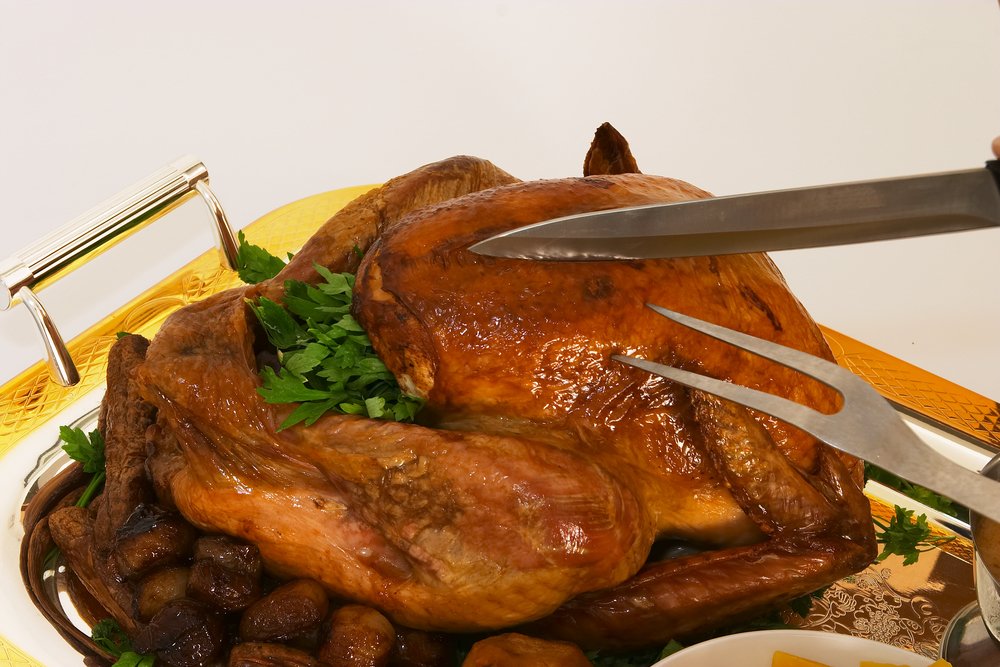 The secret to a perfect grilled turkey is in brining and protecting it from direct heat.
Soak the bird in very salty water solution to make the meat juicy and tender. It's best to cook the turkey on a charcoal grill; if using gas BBQ, cook on the lowest heat setting.
Place a disposable foil pan filled with water on the charcoal under the turkey to add moisture and collect drippings, as well as to create indirect heat.
Cook the turkey covered on the grill for about 3 hours or until the meat thermometer inserted in the thickest part of the breast reads about 180 F.
Not a fan of flipping the whole bird around? No problem, cut it into pieces and grill legs, wings, breasts separately all at once or a few per day!