Food
How to make Marshmallow Fondant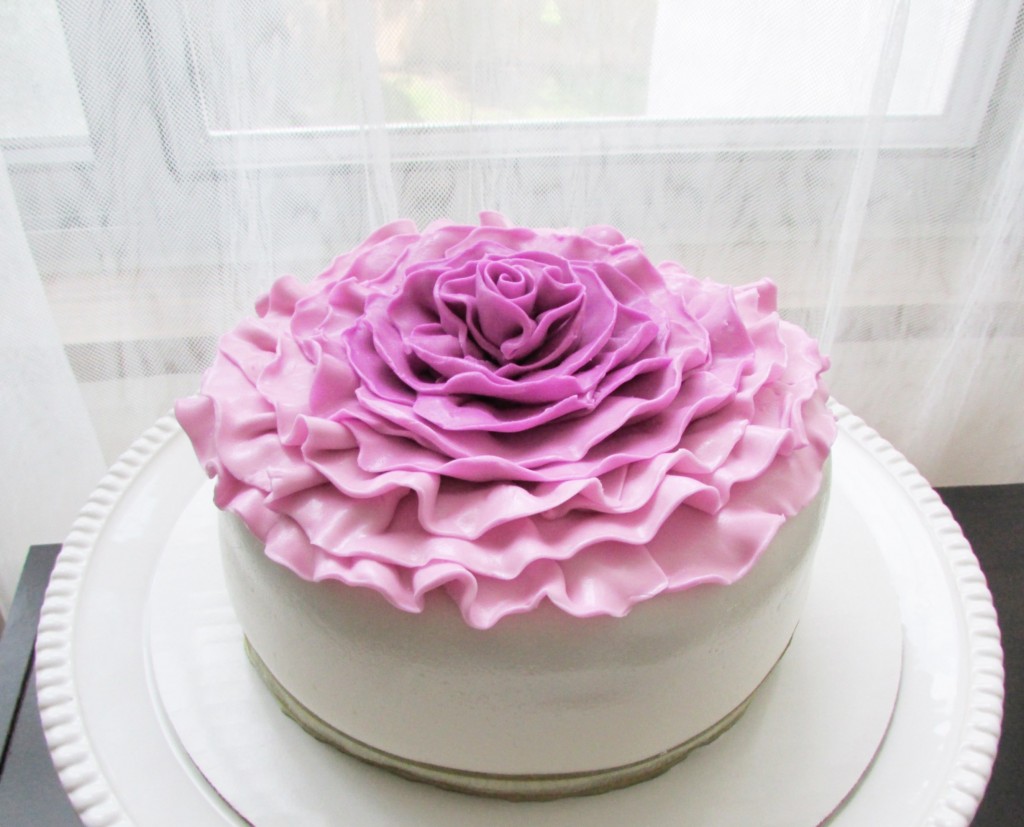 You don't have to be a professional baker to cover your cake creations in fondant. Fondant is the sugary paste that is rolled like dough and placed on top and around the cakes to give them that uniform smooth look. Fondant covers the cake's imperfections and makes it easier to transport and handle. If you accidentally touch a cake covered fondant, your fingers will not leave a mark, like they would on a cake covered with regular icing.
Although ready-to-use fondant is available at baking supply and crafts store, it costs about $10 per a 1 kg package. For a fraction of that cost you can easily make your own fondant, which tastes, looks and handles just as well! All you need is marshmallows, powdered sugar, and some vegetable shortening (Crisco).
Why we love marshmallow fondant:
It is quick and easy to make.

Can make as much or as little at a time, any time.

If you run out of fondant in the middle of your cake decorating project, you can make a little batch in just a few minutes.

Cheap: the costs of ingredients are really low; a fraction of the cost of the commercial made fondant.

Beginner cake decorators may find store-bought fondant easier for covering cakes, because it contains more fat and is more pliable. Marshmallow fondant is just as easy, but may require more practice.

Marshmallow fondant is hands-down better for making decorations, such as frills, flowers, bows, etc because of the lower fat content. Made commercial made fondant brands need to be mixed with gum paste, prior to making decorations, because otherwise the decorations will start wilting in the heat, as the fat starts melting.
Here is the easy, cheap

Marshmallow Fondant Recipe

that we LOVE:
Ingredients:
8 oz (4 cups) mini marshmallows

1 pound (4 cups) icing sugar

2 teaspoons of water

2 teaspoons of vegetable shortening (Crisco)

Optional:  2 teaspoons of light corn syrup*
*Corn syrup helps with pliability.  Add if making fondant for covering a cake.  Omit corn syrup if making flowers and cake decorations, as they will be  too soft and won't dry out and keep shape. 
Instructions:
In a bowl, mix marshmallows and water, and microwave in 15 seconds increments, stirring until marshmallows melt.  If using food coloring, add it now to the marshmallow mixture, and stir well.
Add about 3 1/2 cups icing sugar.
Mix in a bowl with a spoon. The mixture will be very stiff. Don't use mixer, as it is useless.
When it becomes too hard to be mixed with a spoon, grease your hands with Crisco and start kneading.
Sprinkle kitchen counter with icing sugar, move the fondant to the counter and knead just like you would dough, adding Crisco and powdered sugar as needed.  Add remaining icing sugar if the fondant is too soft or runny.
Make a roll. You can use fondant immediately, or cover it in plastic and let it rest for a few hours until ready to use. Knead fondant again before use.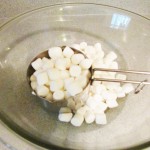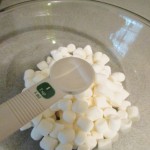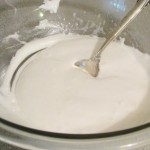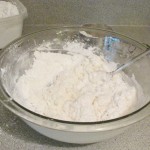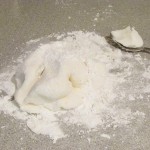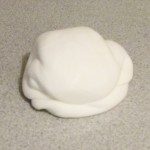 Tips for handling fondant:
Use corn starch for rolling fondant to prevent it from sticking to the surface.

When rolling fondant for making decorations, such as flowers, use icing sugar instead.  Corn starch dries fondant out, making it less pliable.

If fondant becomes not pliable, sticky, or too hard to handle, add a bit of Crisco.

If fondant is hard or dry, microwave it for 10-15 seconds.

If you don't like your fondant creations, or if it tears while you are rolling it out, just scrap it, kneed it again and start all over, as simple as that!
Why do my cakes sweat?
On hot summer days, or in climates with very high humidity, bakers have a hard time with fondant becoming really wet as soon as they put it on a cold cake, or once they get fondant-covered cake out of the refrigerator.
Sometimes it gets so bad, that you may not even be able to smooth the fondant, because as soon as it touches a cool cake, it gets all sticky.
There are a few solutions to this problem: work in a well ventilated, air conditioned room and don't add corn syrup to the fondant!
Fondant is like play dough for adults: once you start working with it, you realize that there are limitless opportunities for cake decorating creations!