Food
Moist and juicy chicken breast recipe secret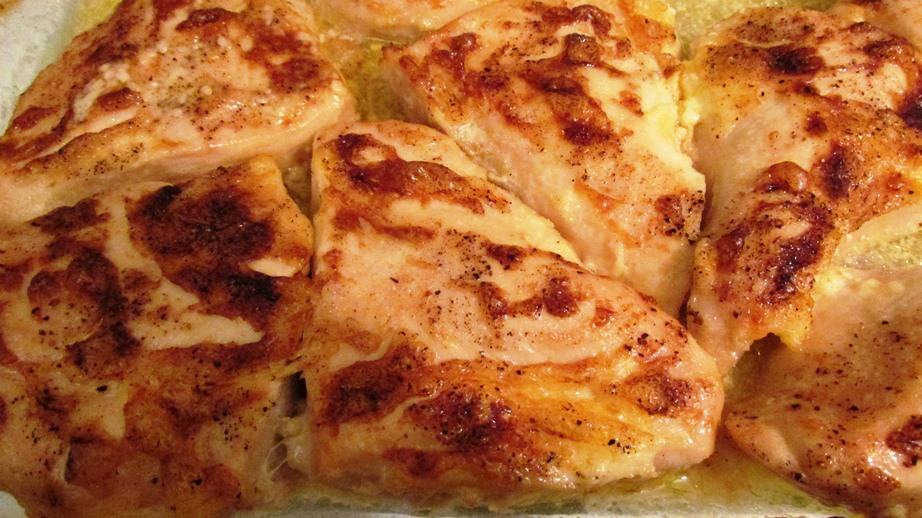 Are you one of those women who avoids buying chicken breasts because they turn dry and rubbery when cooked? Do you purchase chicken breasts with skins on so that a little bit of fat preserves the moisture and helps keep them from drying out in the oven?
Don't shy away from skinless boneless chicken breast anymore, because with this common kitchen ingredient you will make the tastiest, juiciest chicken breasts ever! That's right; the secret to the best tasting chicken breasts in less than 1 hour (preparation time 5 minutes) is Mayonnaise! You can use regular or low-fat mayo, Hellman's or your grocery store brand to make this fool-proof and healthy family-pleasing dish!
Preparation method:
Preheat the oven to 375 F degrees.
Wash chicken breasts under running water, and then shake off the excess water. No towel drying required.
Tip:
Stock up on boneless skinless chicken breasts when they are on sale, and freeze in the store-bought packages. About a day prior to cooking, place the package on the bottom shelf of the refrigerator to defrost. The taste of previously frozen breasts will not be compromised.
Arrange breasts in a single layer in a glass or non-stick cooking dish.
No need to grease the cooking dish.
Spread mayonnaise over the meat, approximately ½ tablespoon per breast, just enough to cover the meat.  Mix well. Not much mayo is required, although if more is added, you will add up with a tasty sauce.
Sprinkle with salt and pepper.
Bake in the oven, uncovered, at 375 F for 45-60 minutes. You can sprinkle the chicken generously with Parmesan cheese about 15 minutes before they are done and continue cooking until the cheese turns golden brown.