Career
8 tips for a successful job search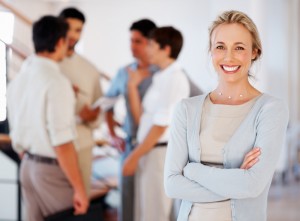 Finding a job when you need it is not easy, whether you are a seasoned professional with tons of experience, or a recent graduate fresh out of college. It's just one of Murphy's Laws: when you are gainfully employed and not looking, the job opportunities come up all the time. Whereas when a job is needed, the job search turns into weeks and months of desperate begging for interviews, follow-up calls and rejections.
Consider using these multiple strategies to maximize your job search success. Ensure to deploy them simultaneously to increase the odds of landing a job offer.
Contact a recruiter
Let's face it: at this day and age, the companies are downsizing their HR departments, keeping just enough personnel to deal with employee benefits, appraisals, and other legal issues. Therefore, the job candidate search is usually outsourced to recruiting agencies, that weed through thousands of resumes, shortlist the candidates which qualify, screen candidates, and present the best-fitting ones to the company.
If you want to work for a particular company, find out which recruiting agency they work with and establish a relationship with that agency. Let recruiter represent you as a candidate and market your skills to the company.
Consider temping
Temping is great to build experience, and learn about the company from within, especially for the candidates new to the job market with limited job experience. Temp jobs are usually secured through a temp agency, that does the candidate testing, screening and payroll. The job assignments may last from a few hours, to a day, to a few months. Once you establish a good working relationship with the temp agency, they will start sending you to longer assignments. A lot of companies offer full time positions to the candidates who started as temps and proved themselves to be reliable hard workers.
Accept a contract position
Contract work is similar to temping. Contract positions are usually open for a certain length of time (3 to 6 to 12 months). There are various reasons for the companies to hire contractors – from covering maternity or disability leave, through to the short term nature of a project. The pros of contracting is that you learn new skills and gain various experience at various companies that can be added to your resume. Contractors tend to bill for the hours worked, therefore they get paid for overtime. If self-employed, there is a tax write off for various work-related expenses. The cons of working contract jobs is that the temporary nature of employment and lack of employee benefits. A lot of contract workers get converted to full-time employees in the end of their contract, if the employer likes them.
Network
It's no secret that many jobs are secured due to personal connections and referrals. When searching for a job, ensure to tell your family, friends, and previous co-workers that you are looking, and ask if they know of any position openings in your field.
Join professional organizations
Professional organizations and associations are a favorite place for the companies to advertise their job openings. Besides, the professional organizations may have local chapters in your area, that offer social networking events and classes to enhance your job skills.
Post your resume online
There is no excuse not to post a resume online on every job search board and on LinkedIn when searching for a job. It provides an easy way for employers as well as recruiters to search for you – let them find you and call you about the job!
Apply for jobs
This seems pretty obvious, however a lot of people miss out on jobs because they don't apply for them! When searching for jobs, make it part of your daily routine to look up new job postings online and in the newspapers, and apply for the ones that are of interest. Make sure to include a cover letter and to follow up on a sent resume with a phone call within a couple of days, to show your interest in the position.
Take a class
If you have been out of the job for a while, or are switching careers or industries, it may be beneficial to take a course to brush up your skills and bring yourself up to date with the industry standards. It is also another way to network. Choose a certified educational provider and inquire whether the organization that offers the course helps with the career placement.
By following these eight easy steps, the job offers will start coming, and you will soon be in a position to be picky and choosy until you land your perfect job!