Career
Dos and Don'ts for a company holiday party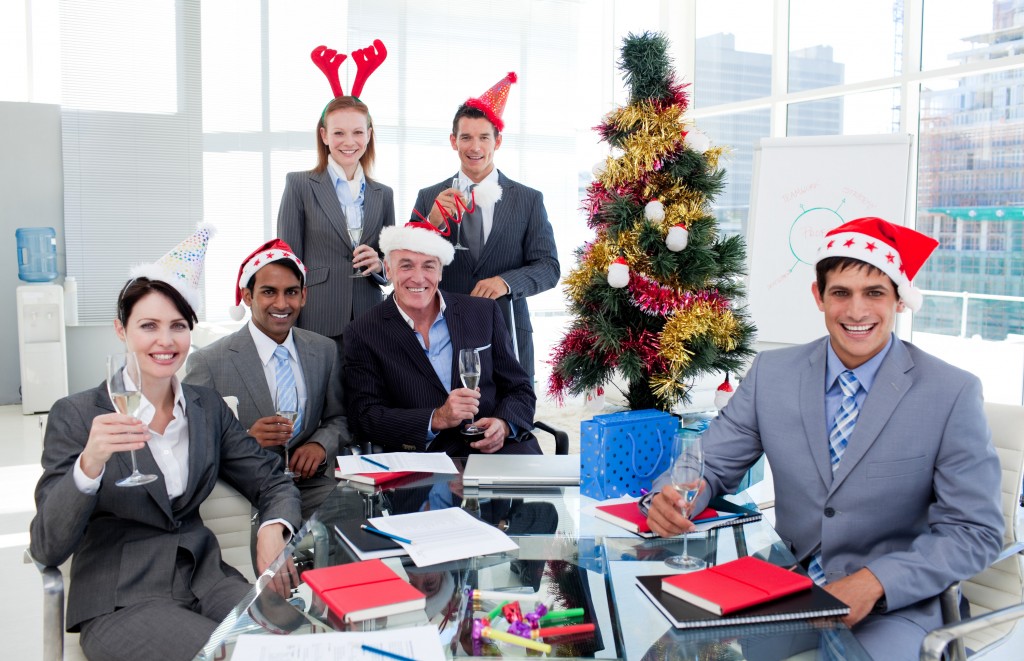 The holiday party season is upon us, and although many companies are cutting down on lavish events, there will probably still be some kind of a celebration event at any workplace. Whether it's a grand holiday party, a reception at your boss' house, or drinks out at a bar, use holiday season events to network with your co-workers, and to talk to your boss in an informal setting.
Do
Network: Holiday parties offer a great opportunity to network with your close and removed co-workers in an informal setting. Introduce yourself to your boss' boss, to the managers of other units in the company, and to your peers from other department. You may be contacting them with work-related issues later, and trust us, it is much easier to get work done with the people who know you in person.
Have fun: Some people perceive company parties as a chore that they have to attend between finishing work and rushing home. Don't be a Grinch, get out, and enjoy the holiday spirit.
Wear professional, yet noticeable attire: Because your main goal at the party is to network and have fun, wear something festive and noticeable. Keep it classy and pretty. This is a good opportunity to put on a sequined top under a blazer, a statement necklace, or a red dress!
Limit drinking to maximum of 2 alcoholic beverages: It is easy to get carried away at an open bar. But remember that you are at a company function, therefore know your limit and stay within it! After the second drink, switch to non-alcoholic drink, or carry around a glass of water – it will keep your hands busy and your head clear!
Have a good story to tell: As part of networking, be interested and be interesting  People will remember you later for some outstanding story, fact, or work achievement you mentioned at the holiday party. Have a good description of what you are doing in case you have to tell people from other departments (you never know what job opportunities they might have). It's surprising how many people are so absorbed in their day-to-day activities, that they can't tell to those outside of their immediate co-workers' circle what exactly they are doing at work. Explain your job in plain language, how it is related to the company's other initiatives, who your senior manager is, and how people from other parts of the company can relate to that.
Ask questions: Because people love talking about themselves: ask them about their jobs, hobbies, education, plans for the holiday season, or vacation plans. Pay attention to the answers, and remember to follow-up next time you bump into them after the party, with something like "So did you on that trip to Bermuda during the Christmas break?"
Don't
Wear provocative clothes: It's a company party, not just any party. Do you want to be taken seriously tomorrow, after the holidays, next year? Dress professionally and tastefully!
Get drunk: Sure, it happens to the best of us, but it's best if it doesn't happen to you! Keep your drinking to a minimum  or even better, stick to the non-alcoholic drinks. Also, remember that alcohol has unpredictable effects if consumed on an empty stomach, so make sure to eat a snack before starting celebrations.
Be negative: Everybody has frustrations about work, but this is not the place to air them. Stay positive and be careful about what you are saying to whom.
Gossip: This is a great place and time to get inside scoop on the company, who is who, and where the things are going  Be careful though not to turn it into a gossiping match, because that's not how you want to be perceived by your co-workers. Instead of talking too much, listen to what other people have to say instead.
Did you know that Christmas season is the busiest time for company's HR departments, because they have to deal with the complains about employees' inappropriate behavior caused by alcohol consumption? Avoid liabilities and embarrassment and get the most of the holiday season!