Homepage Slider
Back to school shopping tips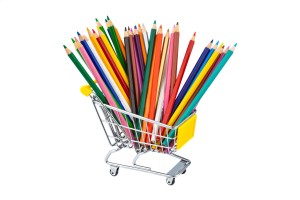 It sure feels like the summer has just started, but whether we like it or not, back to school sales are already on. Big and small retailers are stocking up on school supplies and clothing items, so start your back to school shopping early to avoid disappointment and to beat the crowds.
Before you even go to the stores, do an inventory of last year's supplies. Evaluate what school supplies you have leftover from the previous school year that can be re-cycled. Some clothes may still fit the kids, whereas others have to go. Then make a list of items you absolutely need to buy, those that can be acquired later, and those that are nice to have, but can live without.
When shopping for school items, don't stick to major retailers – visit your grocery store, dollar store and discount stores like Winners for great deals on stationary, clothes and accessories, such as backpacks and shoes.
When shopping for school, spend more money on items that will be used every day, and save money on commodities. For example, spend a little extra on a quality a backpack, because it will take a lot of daily wear hauling heavy books. It is also important for your childrens' backs to have a well-designed backpack. It doesn't matter, on the other hand, if the pencils or binders are brand names, or a cheaper store brands, as long as they serve the purpose.
It pays to get your kids involved in the shopping process: since they are the end users of the products they will be using for the next school year, they will have more fun selecting themselves. Give your kids money to do their own shopping – and watch them try to stretch every dollar now!
While shopping for school, don't forget about yourself – now is a great time to upgrade your wardrobe for an upcoming fall season!