Homepage Slider
Tips for having a small budget wedding in Toronto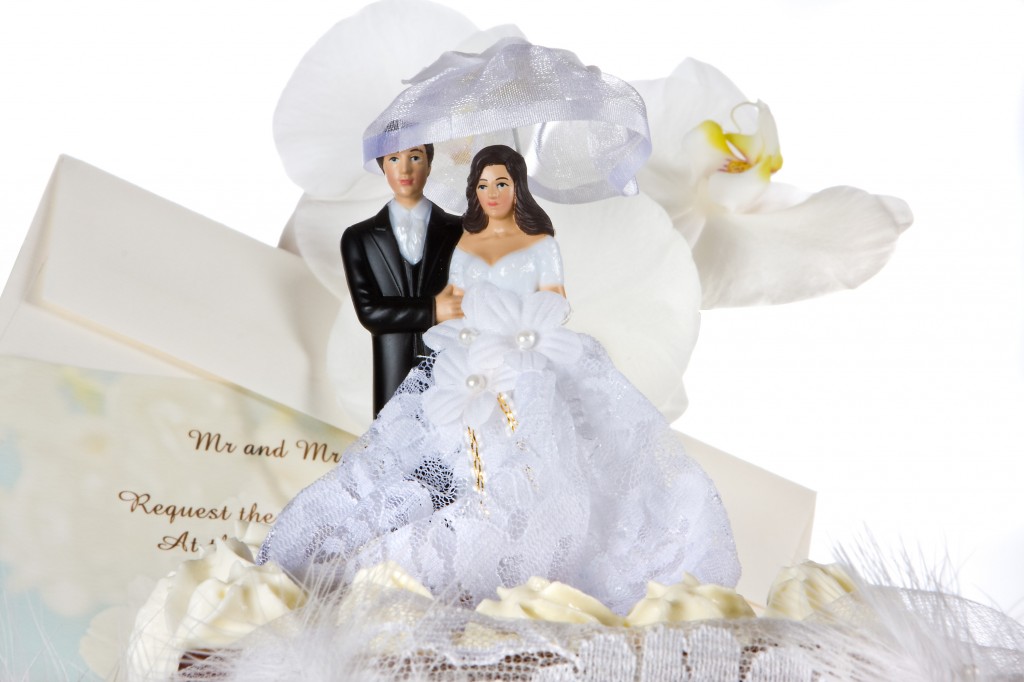 A lot of work goes into planning a wedding, big or small. Having had a small intimate wedding for about 20 guests, I have discovered that there are still a lot of challenges; they are just different from those of organizing a big wedding.
Here are a few tips for having a small wedding in Toronto.
Ceremony
There are three choices when it comes to a wedding ceremony:
You can have a religious wedding at a church, which is very expensive. Every church in Toronto I looked up charges from $1000 to $2000 for a wedding ceremony. Some churches require the newlyweds to be part of the congregation or to take a religious education course prior to the wedding, which can easily add another $600 to the wedding cost.
An officiant can wed you pretty much anywhere: at the reception venue (restaurant), at a park, at your apartment. Be careful with the park wedding though, as you may have to obtain a permit from the city for an additional cost. The costs that officiants charge range from $300 to $500. Ensure that your officiant is registered with the Office of the Registrar General to legally perform wedding ceremonies in Ontario, as we've heard of people who had to get re-married because they were married by officiants who were not officially entitled to do so.
The last, and from my point of view, easiest option, is Toronto City Hall. For the cost of $240, you can get married in their Wedding Chambers, which are pretty nice. The view of the city outside of the chambers is breathtaking and perfect for pictures, the staff is very friendly and flexible (they allow to re-schedule the wedding date once at no extra charge), and the chambers are decorated with the fresh flower arrangements. There is plenty of inexpensive paid underground parking underneath the City Hall plaza.
A great place to consider in Toronto's West end is Applewood Shaver House.  Located in Etobicoke, this historic house is a lovely setting for marriage ceremonies.  There are officiants available on site, and the costs are affordable.
Venue
A word of advice: Don't tell your vendors right away that you are inquiring about a wedding, as the costs seem to triple as soon as you use the "W" word!You'd think that finding a small reception venue for 20 people is much easier than that for 200, but be prepared for certain challenges. Most Toronto restaurants do not like working with groups on Saturdays, because they could do a few dinner sittings starting from 4 pm, instead of holding a room for your wedding party until the 7 pm dinner.
When looking for a wedding reception venue for a small group, your best bet is making a restaurant reservation: restaurants are well equipped with staff, furniture, and cutlery. Therefore you will not have to pay extra for caterers, furniture rentals, and venue booking fees. Look on dine.to for restaurants that offer private dining, which means they would have a separate room for your party. Other things to consider are parking, costs, if there is a pre-fix group menu available, cost of alcohol and corkage charges (ask if you can bring your own wine), any extra fees (cake cutting, internet connection, etc.), and whether there is a minimum spending required for a private room rental.
Some Toronto small wedding venues ideas are:
The Keg: professional service, nice atmosphere, well-priced group menu, relatively affordable alcohol (you can get a bottle of Ontario wine for about $20). Unfortunately, they don't take group reservations on Saturdays and are not open for brunch on weekends.
Grano: This lovely Italian restaurant located in the Yonge and Eglington area has a private dinning room, likes working with groups, and offers a choice of well-priced group menus. They can set you up for a wedding ceremony. On the flip side, there is no designated parking, and their alcohol costs are rather high.
Among other places to consider for a wedding reception are Manulife Panorama, The Granit Brewery, Globe Earth and the Miller Tavern. Ask you local pub or restaurant if they would be willing to close the place for your event or whether they have a private room for your function. Also, hotels have lovely meeting rooms, or consider renting a hotel suite for a small reception and have food catered or order in.
Wedding cake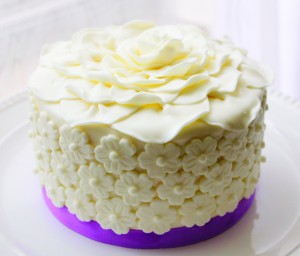 Wedding cakes tend to be expensive. If you have a friend or a relative who can bake, ask them to make you a cake. Otherwise, for a small group of guests, consider buying a round cake from a supermarket, and putting it on an elevated cake stand (can be found at Winners for under $20). Don't have a cake stand? Not a problem, build one by putting a round dish on top of a candle or a jar!
Read: Should I make my own wedding cake?
Wedding Bouquet
Tip: When making a wedding bouquet, use bright flowers such as red, pink, or blue – the colors will pop in the pictures next to the white wedding dress background!If the wedding is small, the wedding party will likely be small as well. If all you need is a bride's bouquet and one for your bridesmaid, make them yourself! Ask the local supermarket when the fresh flowers delivered, and get a few bunches. Roses and carnations are inexpensive and will last through the day. Add some baby breath for texture and volume. At the restaurant, place your wedding bouquet in a vase on the table for a pretty centerpiece.
Manicures
You don't have to spend another $30 on nails! Sally Hansen Salon Manicure Nail polish Shall We Dance
looks bridal, professional, and is very forgiving to imperfections!
Should I do a hairdo?
Having a wedding up-do done will cost you up to $200. Again, don't announce to the hairdresser right away that you are looking for a wedding hairstyle, and you'll be quoted a quarter of that cost! A wedding hairstyle usually requires 2 appointments – a trial to allow the hairdresser to figure out your style (because you don't want to end up with the wrong hair on the wedding day), and the appointment on the day of the wedding. The trial appointment should cost less than the final one. If you feel like having your hair professionally done, book a trial, pay attention to what the hairstylist is doing, and see if you can do your hair the same way yourself (you can always cancel the final appointment).
Ways to save on makeup
There are a lot of tutorials on YouTube on how to apply bridal makeup. If doing your own bridal makeup is not your forte, you can get it done at the MAC store for about $55. They may even give you a makeover for free (there may be a minimum purchase required), but you will have to wait until the makeup artist is free and available. For about $120 you can schedule a lesson with them to learn how to apply make up – which will come handy for years to come! Other places to consider getting make up done is Sephora, or even your local drugstore beauty counter!
Don't skip a photographer
Ask a friend with an SLR camera to take pictures at your wedding. Ask guests if they can bring cameras to the reception (instead of cell phones, which don't take good shots) and take photos. Stop by a local photo shop – staff working there is usually professionally trained photographers, who are always looking for side jobs. Ask for a quote for "shoot to burn" – which means you provide a memory card to shoot pictures, that they will give back to you in the end of the photo session. The cost should be about $200-$350 for a couple-hour job.
Wedding dress
Tip: Beware of alterations: many stores see it as another way to up-sell their merchandise. If the dress doesn't fit, or requires significant changes, move on to the next one, as the alterations can easily add another $200-$400 to the price of the wedding dress!I got my wedding dress from David's Bridal in Buffalo. They were absolutely wonderful and had dresses in every size, style, and budget. This big North American chain has a huge buying power, therefore passing on the savings to the customer, and offering designer and in-store label dresses at great prices. Do not ignore their clearance section for great deals on discontinued dresses!
When shopping for a wedding dress, establish your budget and communicate it to the salesperson.
Whether you are shopping at a discount warehouse or an upscale boutique, I guarantee you they will have a dress for the price you want to pay, because there are always designer samples or discontinued items that they would love to move!
Read:  12 Tips for shopping for a wedding dress
Wedding invitations
For a small size wedding, you don't need to hire a professional printer to finish your wedding invitations. You can call your guests or send them an evite. As a classier option, look for Wilton wedding invitation kits
at Michael's crafts stores or on amazon.com, that you can easily design and print out yourself on your home or office computer!
A final word of advice
Don't stress over small stuff by falling into buying wedding favors, decorations, ribbons, guest books, plate chargers, and other extras that people don't really notice or leave behind. What people remember is how good or bad the food was at your wedding, how beautiful the bride looked, the venue, and how fun the wedding was. Spend extra money on those items while forgoing unnecessary details.
Also Read:
10 Things you wish you knew before the wedding