Beauty
Beauty secrets for a busy lifestyle
Ever wondered how some women look so perfectly groomed, but can't point what exactly they are doing? Here are nine easy steps to look good effortlessly, whether you are using make up or not.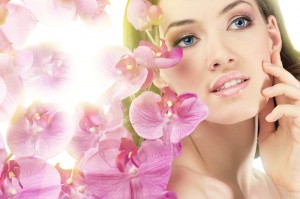 Upkeep your eyebrows
Eye brows should be professionally shaped twice a year. Keep a pair of tweezers in your cosmetic bag for plucking the stray hairs as soon as they appear.
Use primer
Foundation primer makes skin look clean and perfect by reducing appearance of fine lines and pores. It is also great to reduce shine around nose and forehead areas. Primer can be used by itself or under a foundation.
Remember the foundation
Some people refer to it as "second skin." Foundation evens skin tone, covers imperfections and creates an overall clean and healthy looking skin. Women in their thirties and up should look for a water based formula, which does not accentuate fine lines as much as powder or cream based formulas do.
Remove the shine
Keep a pack of blotting sheets in your purse to soak up excess oil and shine from your face.
Use mascara
Brush a few strokes of mascara on your eye lashes to accentuate and open up the eyes.
Don't neglect the nails
No time for a trip to a nail salon? No problem: apply one or two strikes of a base coat (pale pink nail polish) to the nails to create shiny finished looking nails, and to strengthen them.
Shine the lips
Accentuate the lips with lipstick or use a lip gloss to keep them hydrated.
Take care of the hair
After washing and drying your hair, curl the ends with a wide barrel curling iron. That will guide the hair in the right direction and add to the finished hair look. Finish with a few sprays of hair spray for a lasting effect.
Add glow
Brush with bronzer the parts of your face that sun normally touches for a healthy, rested glow.
No matter what your beauty routine is, remember that proper nutrition, hydration, and sufficient sleep do wonders to your appearance. Stay hydrated and exercise in moderation to look fresh and healthy.