Beauty
Beauty Secrets from an Organic Spa Owner
By Lynn Shulman, Elixir Organic Spa owner
If there's one thing I learned after 10 years in the beauty business as an organic spa owner, it's that everyone's skin is extremely dehydrated. This is very surprising given the amount of money the average woman spends on moisturizing products every year (approximately $144-$200).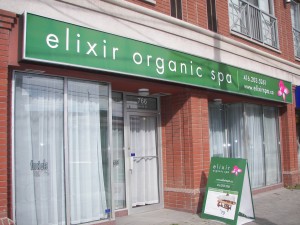 Through an expert's eyes dehydrated skin lacks moisture in the intracellular system. We diagnose this condition easily because the skin's texture takes on a rough and patchy appearance. To the individual dehydrated skin feels tight, itchy and extremely uncomfortable. They may also experience some degree of flakiness and fine dehydration lines around the cheeks and forehead.
Most people think that dehydrated skin results from not drinking enough water. This is actually not correct. The real culprit is lack of essentially fatty acids in the diet that normally 'trap' water in the epidermis, giving skin that luminous glow. Being deficient in healthy fats such as Omega 3's is the number one dietary reason for dehydrated skin. Ladies, eat your Omegas!
Read Lynn's Blog for more beauty tips, ideas, and organic product reviews. 
Another reason for dehydrated skin is environmental. In other words, it's due to coming into contact with dermal irritants. Most moisturizers on the market are made with synthetic emollients.  Emollients are anything that begins with benzyl-, butyl-, cetearyl-, cetyl -, glyceryl-, isopropyl-, myristyl propyl-, propylene-, and stearyl-alcohol. These offer the skin temporary relief at best. The problem is that synthetics disrupt the skin's natural cellular function, making it vulnerable to moisture loss. Several minutes after applying synthetic moisturizer the skin feels tight again and more moisturizer is needed. It becomes a vicious cycle.
Here is a  Full list of ingredients to avoid in your beauty routine.
To get off the synthetic moisturizer roller-coaster I recommend investing in something organic. The best kind of face moisturizer is a cream that contains a combination of organic butters, oils and purified water. Avoid products that contain mineral oil, petroleum-based products, synthetic emulsifying agents and generally all chemicals altogether.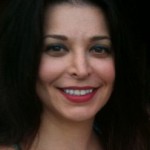 Lynn Shulman is the founder of Elixir Organic Spa in Toronto.
For the last ten years she's been helping people achieve beautiful vibrant skin using natural and organic beauty products.
Visit Elixir Organic Spa at www.elixirspa.ca
 Follow Lynn on Twitter