Homepage Slider
Holiday gift giving guide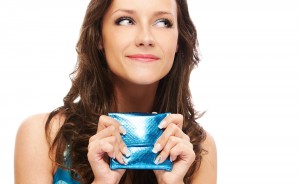 Don't let the holiday gift shopping stress you out this season! It is really easy to buy, wrap and give all your friends and family perfect presents, and enjoy the process with these tips and ideas:
Shop online
Avoid fighting for a parking spot at the mall: these days almost every major shopping retailer has an online shopping option! Shopping from the comfort of your computer comes especially handy when buying gifts for friends and relatives from out of town: have them shipped directly to their address without making an extra trip to the post office! Most online purchases can be gift-wrapped for a small fee or for free!
Have a gift theme this season
To make is easier on yourself, give everyone on your list same category items, such as glasses, sweaters, wine, gardening tools, or whatever fancies you! Of course, the price range will differ for each gift depending on how close you are with each person. Aunt Emma may get a smaller individual espresso cup and saucer set, while you may have to get a 12-person dinner place setting for your daughter.  The best part:  all the gifts can be bought at the same store!
Do one stop shopping
There is no need to drive around all over town looking for gifts: get all your gifts from a major retailer such as Canadian Tire, the Bay, or Walmart, that carry everything from house ware, to home electronics, to bedding, and toys. Check the current sales flyer for gift ideas and for extra savings.
Have a budget
Gift shopping for others should not send you into debt. Have a spending budget, both overall as well as for every tier of recipients, and stick to it. Better yet, determine how much you want to spend on close relatives, distant relatives, friends, co-workers.
Skip wrapping
If pressed for time to paper-wrap gifts, put everything in gift bags. The dollar stores carry great selections of gift bags in every size, color and style these days. While you are there, don't forget the matching tissue paper.
Cards
Postage can add up to the holiday expenses quickly. At this day and age there is no reason not to send them online to everyone you care about. However, send traditional paper cards to the people dearest and nearest to your heart, and to the older folk who like to get letters from you.
Have a shopping deadline
Promise yourself to finish holiday shopping by a certain date (the earlier the better) and stick to that promise. After your shopping is done, enjoy the holiday season!