Homepage Slider
40 Gifts for Mom ideas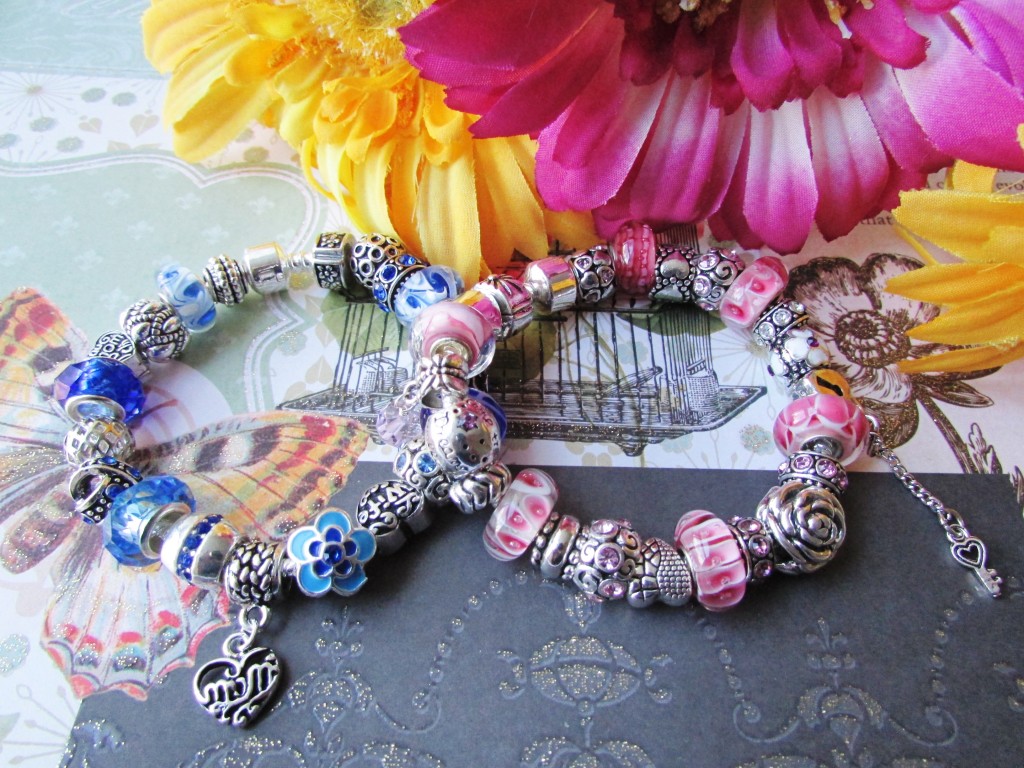 Whether it's something practical, luxurious, or necessary, make sure to gift mom gifts that will remind her about you.  Here are gifts ideas for Mother's Day that will make her life easier, more beautiful, comfortable and exciting
1.  Perfume
2.  Pandora style bracelet: it's affordable, fashionable, beautiful  and she can wear it immediately, instead of collecting one bead at a time.
Check out www.treasuredheartsbracelets.com for gifts starting under $39.99.
3.  Book
Check amazon.com for the bestsellers
4.  Pashmina scarf
: to keep her warm on a cool night.
5.  Gardening tools

6.  Potted plant – she can later plant it in the garden to enjoy for years to come.
7.  Magazine subscription – is she into gardening, fashion, crafts, cooking, or fiction? There is a publication for anything, and it keeps giving throughout the year
8.  Brita filter
– the water really tastes better!
9.  Purse
– because a woman can't have enough purses
10.  Wallet
11.  Day at a spa
12.  Yoga class – you join her too! Just make sure you select a gentle class for beginners
Also read: Avoiding yoga injuries
13.  Laptop – you can get netbooks for really cheap these days on Amazon
14.  Fashion jewelry – think earrings, bracelets, and pendants that will remind her of you every time she wears them
15.  Kitchen appliances – not so romantic, but very practical and makes her life easier!
Dinner out at a favourite restaurant t
16.  Wall clock
17.  Luggage for a traveller
18.  Weekend getaway
19.  Visit with a family – get her airfare, or bring the family over
20.  Family reunion – organize it, and get everyone together
21.  DVD movie
22.  Movie tickets
23.  Scented candles

24.  Camera
25.  iPad – it may be easier for her to use than a regular laptop
25.  Cell phone
25.  Socks
26.  Mani/pedi – join mom for the outing at the spa
27.  Massage
28.  Photo album – put your family's memorable moments. Try collages and scrap booking too.
29.  Brunch with family
30.  Teapot
31.  Painting
32.  Lesson in photography, knitting, etc.
33.  Scrap booking together
34.  Rice cooker

35.  Champaign
36.  Scarf
37.  Smart phone cover
38.  E-book reader – Kindle, Kobo
39.  Cosmetics – something you can't go wrong with: bronzer, mascara, or moisturizer
40.  Kitten – to keep her company if is she is a pet lover, but make sure you check first if this is something she wants!
Read:  Are you ready for a pet?
Sometimes it simply helps to ask her what she wants. Even if that will take the surprise out of gift-giving, mom will really appreciate getting something from her list of things she desires but can't afford, find, or justify.
Gifts not to give her:
Vaccum cleaner or anything related to cleaning and housework