Homepage Slider
6 things to do this summer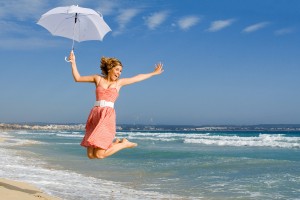 Great news: the summer we've been longing for is finally here! Don't waste any time and enjoy each Canadian summer day to the fullest with these 6 things in mind:
1

 

Take a vacation
This sounds like an oxymoron, but surprisingly many Canadians don't take a vacation during the summer, saving time for the winter getaways and other trips during the less busy travel seasons. With Canadian summer being so short, don't procrastinate booking your well-deserved vacation: take a week or two off work, and enjoy it when it is warm and sunny outside! Change the scenery, rent a cottage, and spend time outside. If money is an issue, take a stay-cation to enjoy your own house and backyard, catch up on sleeping in and complete all the projects around the house you wanted to do during the year
2

 

Leave work on time
Don't get caught up in meetings and office work. The summer days are the longest now, so if you leave work right on the hour, there will still be a few hours in the day to enjoy the summer activities: go for a walk, meet up with friends, do the gardening, or exercise outside. Even better, ask you boss if you can come to work early and leave early, in order to take full advantage of this wonderful time of the year.
3

 Go to the beach
There is nothing better on a hot summer day than spending a day by the water. Grab a beach chair, a book and a cooler for a relaxing day out by the lake.
4

 

Take a day trip
Dig out a map and look up attractions within a few hours drive. You probably already have favourite destinations that you like to visit and have always wanted to go to.  There are plenty more little hidden treasures to discover. Take a full advantage of provincial parks that offer plenty of hiking trails and scenic views. Spot a deer or a bear. There are also zoos, historic houses, amusement parks, and wineries to visit, oh my, so many choices! Pack a picnic basket for a lunch outdoors or find a rustic restaurant with a patio overlooking picturesque countryside.
5

 

Eat fresh produce
Summer is the perfect time to eat fresh produce that is locally grown. Not only you will reduce your environmental footprint, but you will also notice that the sun-packed freshly picked fruits and vegetables taste so much better! Find out when the local farmers market is held in your area, or drive to the farmers stand and buy the local potatoes, tomatoes, peaches, herbs and honey. Some farms let visitors pick their own fruits and vegetables, which is a lot of fun for kids and adults alike and make for a great day trip too.
6

 

Use sunscreen religiously
With all the controversy around whether sunscreen is good or bad for you, we still say "cover up!"  Use protection every time you go outside to prevent sunburn, skin damage, and early aging. Trust us, your skin will thank you in the long run.  Also remember the sunglasses, as the bright sun can be damaging to your retina and to prevent wrinkles around the eyes.
Enjoy every one of the next 90 days of summer to its fullest: spend as much time as possible outside to rejuvenate and pack up the energy and vitamins for the upcoming Canadian winter.