Homepage Slider
Travel tips from frequent flyers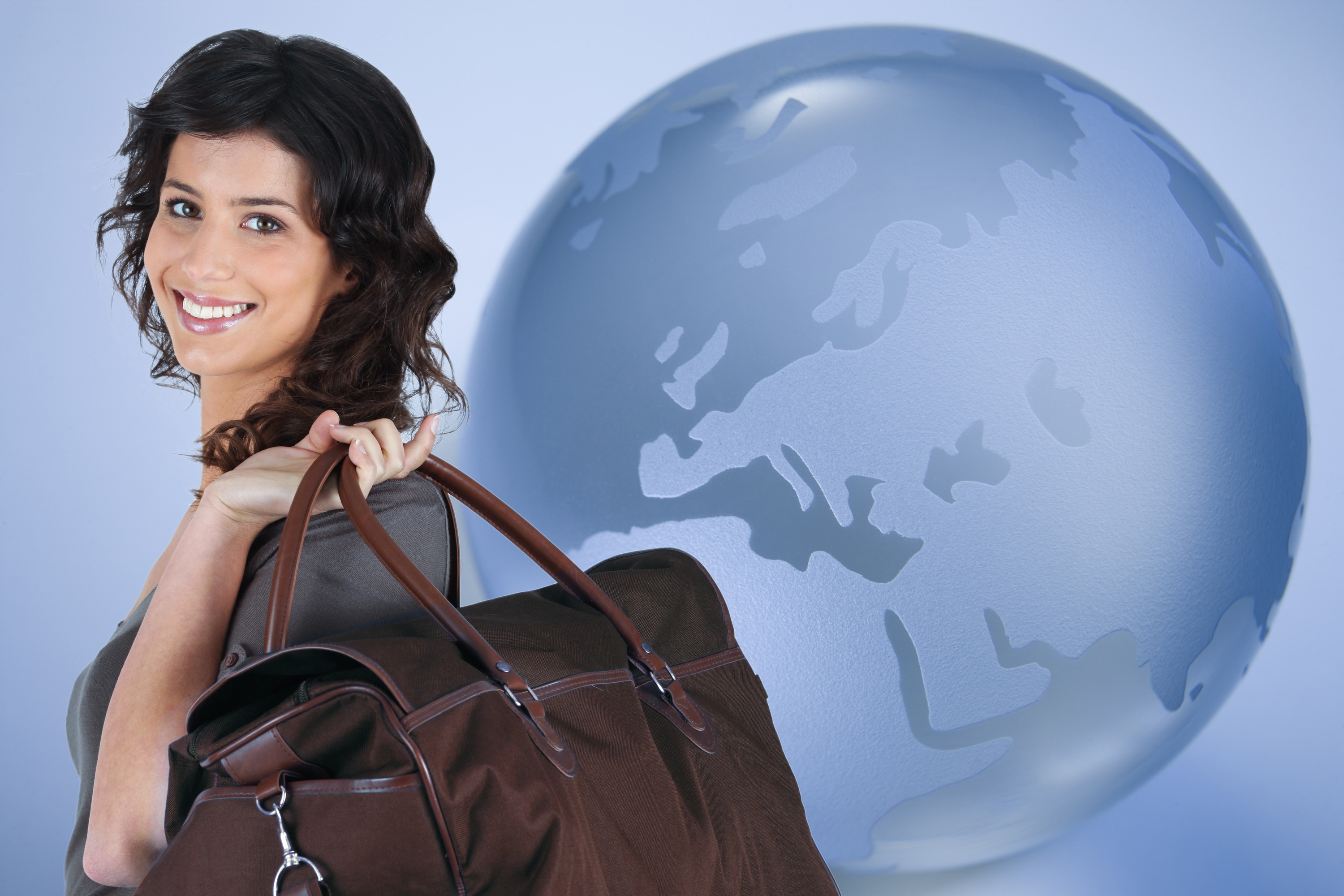 Exploring new places or simply visiting family and friends is a lot of fun, except for the hassle of getting there.  Many people love traveling but dread flying for various reasons:  the wait, the food, the delays, the crumbled seats.  Although it will still take you some time and effort to get from one point to another, you can still travel like a star with these tips from the frequent travelers to make airplane flying more enjoyable than ever!
Dress right for the flight
Especially on long flights, wear comfortable stretchy clothes that will not wrinkle from sitting for a long time.  Wear shoes that are easy to put on and take off, and socks to keep your feet warm.  Airplanes are notorious for being hot and cold, so dress in layers that you can adjust depending on the temperature inside the cabin.  Bring a large scarf to wrap yourself in when taking an in-flight nap.
Tip:  Need another excuse for wearing black when traveling?  Dark clothes don't show wrinkles and creases as much as light fabrics!
Pack right
Check with the airline how many pieces of luggage are allowed for check in without additional fees, as well as how many carry on items you can bring into the cabin.  Stay within limits to avoid paying extra charges for over-sized or overweight suitcases.
Carry on
Always pack at least one day's worth of clothes and toiletries in your carry on, in case the luggage gets lost (but check the security regulations on bringing liquids into the cabin).  When selecting carry-on luggage, get a roller bag or a backpack for easy transporting.  The airports are big, and you don't want to be hauling a heavy shoulder bag from one terminal to another!
Check Amazon.ca for stylish luggage
here.
Keep moving
Sitting in a tight airplane seat for hours is not only painful, but can also be dangerous for health.  Make sure to get up and stretch every hour or so, to go to the washroom, or just for a walk down the aisle.
Become a priority
Sign up for frequent flyer clubs with the airlines that you are using most.  Or even better, shop around and apply for a credit card that offers travel perks, such as priority check in, access to the airport lounge, or seat upgrades.  Even though there may be an annual fee associated with the card, it may still be well worth it, especially if there are bonus miles offered for sign up – sometimes enough for a trip to New York and back!  Some cards even come with travel insurance in case your flight gets cancelled or your baggage gets lost.
Upgrade
Traveling business class is nice, but not always affordable.  Some airlines, however, allow you to select priority seats in Economy class for additional charge:  for about $150 or so (which is still less than business class fare) you can purchase some extra leg space in an exit row seat!  Just watch for the lavatories that are sometimes located close by!
Bring your own headphones
The flight attendants will offer headphones for purchase, but why spend money, if most earphones work on the plane?  Bring your gym headphones, or pick up a set for the flight at the dollar store or if you can afford it, grab some noise cancelling headphones
.
Bring food
Many airlines are cutting costs these days by not serving food on domestic (even 5-hour long!) flights.  Check your tickets if the meal will be served, otherwise bring your own sandwiches and healthy snacks.  Or just grab a meal from the airport vendor before boarding, to save yourself some money on in-flight menu!
Stay hydrated
Because air in the planes tends to be very dry, it is easy to become dehydrated when traveling.  Drink plenty of water, and avoid alcohol and caffeinated drinks while flying.  Also, bring a bottle of Vichy thermal spa water to spray on the face to keep the wrinkles away!
Enjoy the flight, and you'll be at your travel destination before you know it feeling and looking fabulous!