Homepage Slider
5 Beautiful Fall Drives in Ontario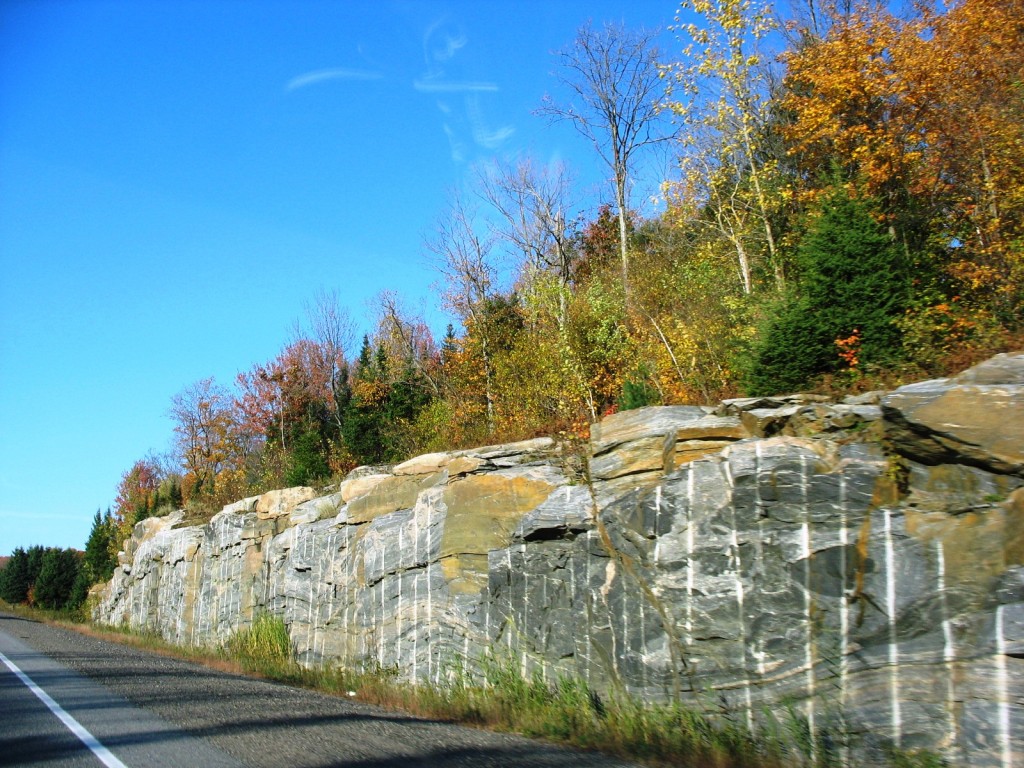 Fall is a beautiful time of the year in Canada. Pack a lunch, start the car, and go on a day trip or a fall weekend getaway to enjoy the beautiful vistas of the bright red, orange and yellow coloured Ontario countryside.
Niagara-on-the-Lake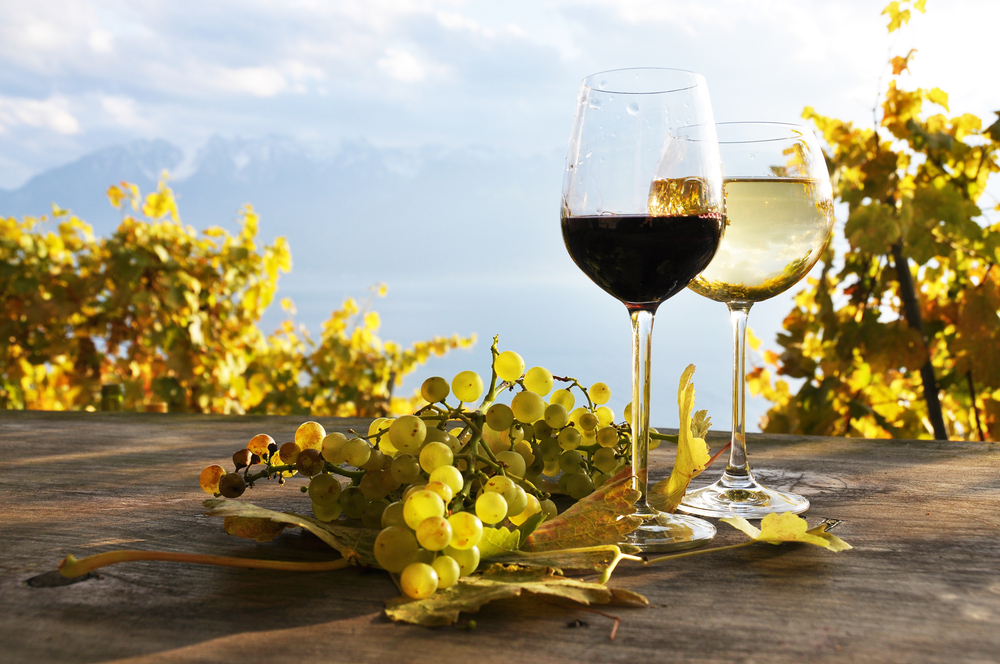 Spend a day visiting Ontario wineries and tasting the latest release of Ontario wines, take a walk around the quaint downtown of Niagara-on-the-Lake, and finish your day with watching a theater show and a dinner at one of the numerous restaurants. The Shaw Theater festival season runs until the end of October. Accommodations range from chain hotels to B&Bs and family-run inns. Next day take a scenic drive on Niagara parkway to Niagara Falls and watch the leaves changing color on the banks of the Niagara River.
Read:

 Niagara-on-the-Lake
Muskoka – Algonquin Park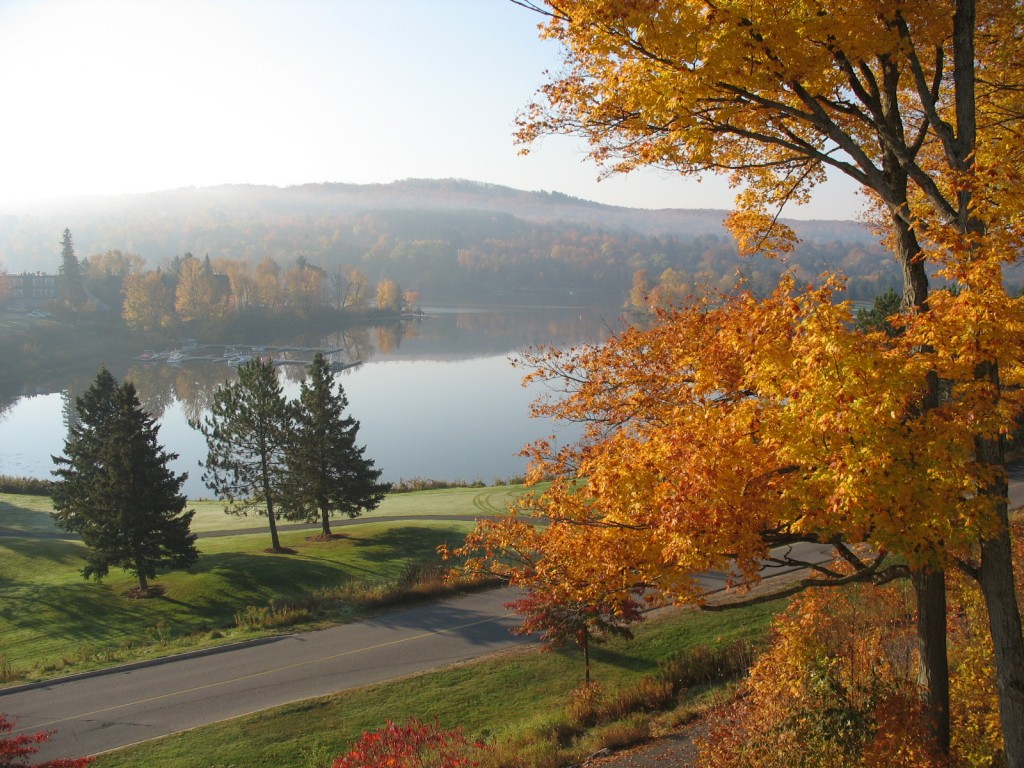 Because Algonquin Provincial Park is located 4 hours north from Toronto, the leaves start changing there pretty early, reaching their peak colors at the beginning of October. Take a breathtaking drive to look at the vibrant red, yellow and orange colors. The park offers plenty of hiking trails, scenic overlooks, and beautiful lakes. Take pictures of beautiful orange painted islands reflecting in hundreds of Muskoka lakes. Book your overnight accommodations ahead of time, as the area gets busy with the leaf-peeking tourists.
Prince Edward County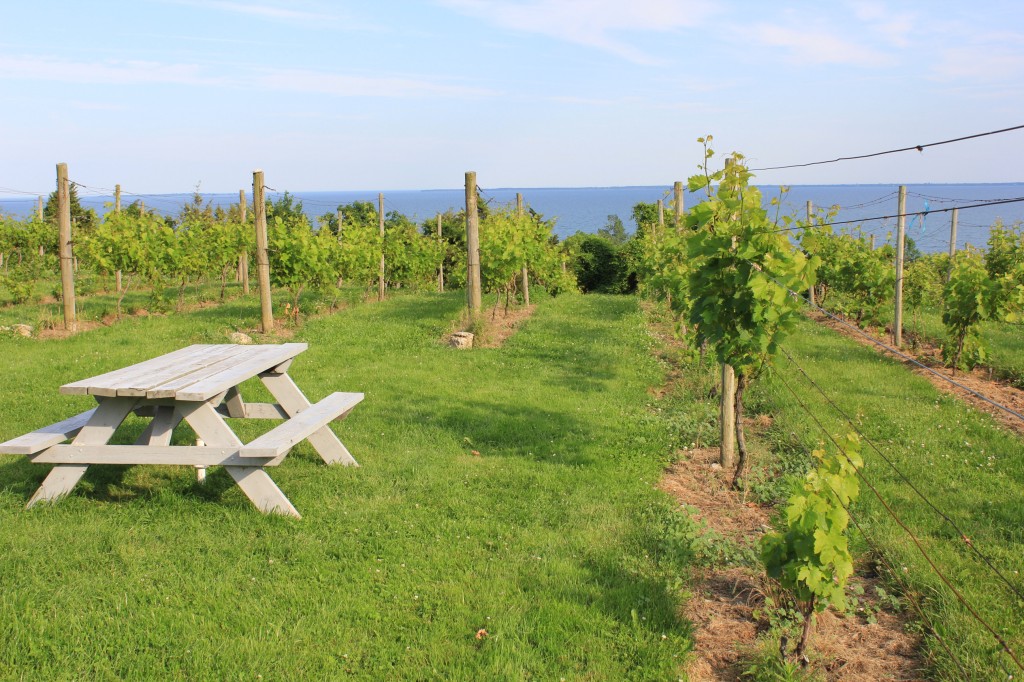 This picturesque island offers a lot of entertainment ranging from wineries, to antiquing, to art shows. Take an easy drive from Toronto on Highway 401, or take Country Road 2 along Lake Ontario and visit the old Loyalist towns Port Hope, Cobourg, and Brighton. Sandbanks provincial park and a smaller Presqu'ile provincial park are a must visit on the way during the Fall to see amazing colors, birds, and lighthouses.
Bruce Peninsula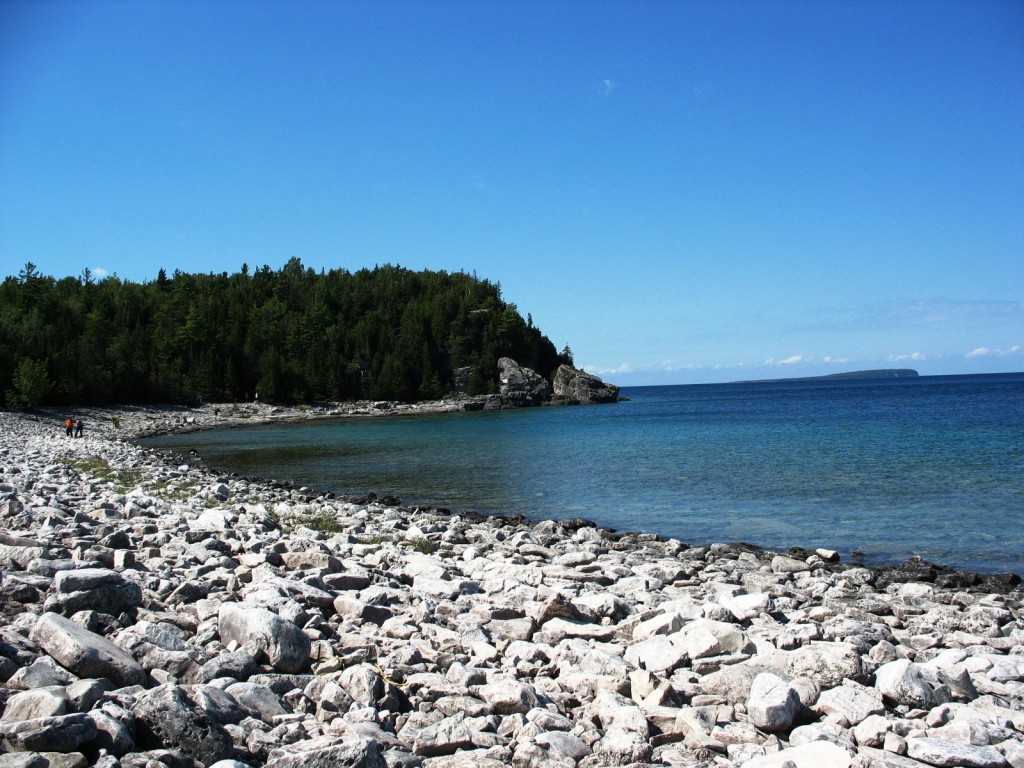 Drive through the Canadian countryside all the way to the quaint artsy village of Tobermory, located at the tip of Bruce peninsula. Board the ferry to the nearby islands for fantastic views from the water. Visit a few lighthouses; a hike along the Bruce trail is a must every time you are there! Beach lovers should stop by Sable Beach on the way for a 11 km long walk along the water.
Shakespeare Country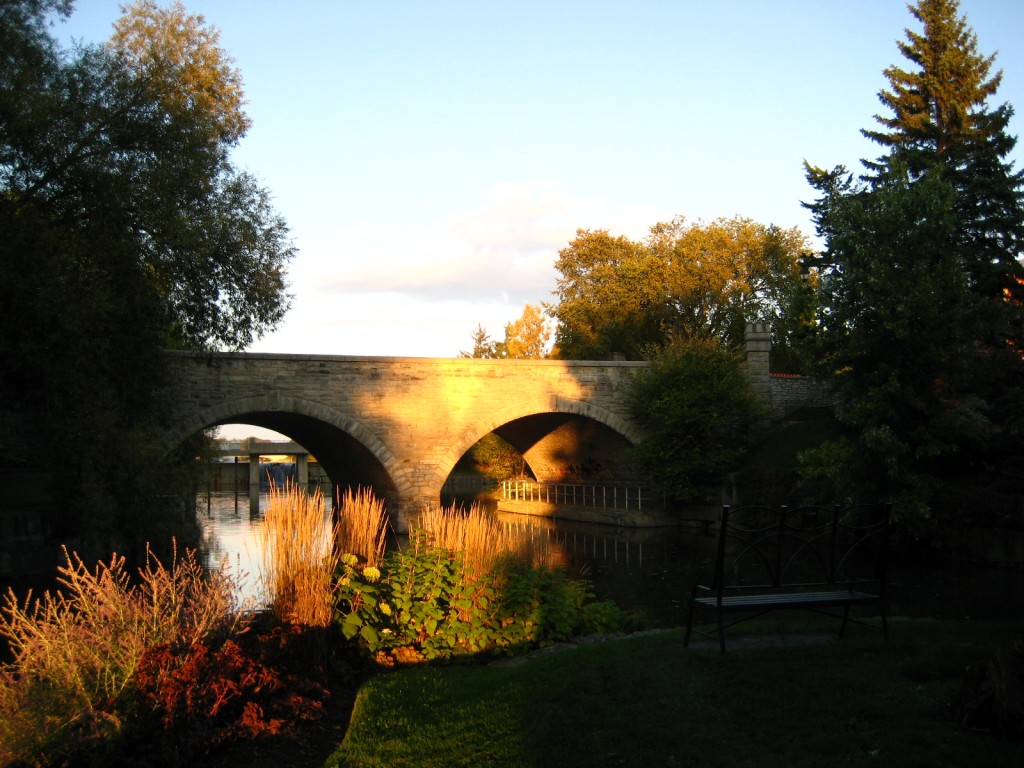 Take a pleasant drive though Southwestern Ontario's Shakespeare country, which spreads between the towns of Woodstock, Ingersoll, London, Cambridge and Stratford. The English heritage is reflected in the names of the rivers, such as Thames and Avon. The world famous annual Shakespeare festival in the city of Stratford, which is located on the river Avon, attracts visitors from all over North America. The rolling hills, small towns with historic downtowns, and farmland are especially picturesque in the fall, when the leaves paint the countryside in vibrant colors.
For information about the best fall colors, consult Fall Color Report.  This service provides a map of leaves reaching their peak color in Ontario provincial parks. The information is updated twice a week.