Homepage Slider
Boston weekend getaway
Whether you are planning a long weekend getaway, or a week-long vacation, consider Boston, Massachusetts as your next destination in any season of the year. There are so many things to do and see in this great US East Coast city, you will not be disappointed!
Why visit Boston?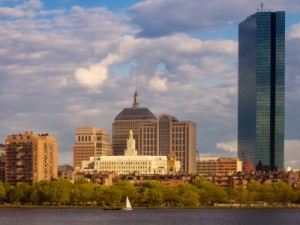 Boston is one of the most fascinating cities to visit in the United States: it is rich in history, very walk-able, safe, and tremendously tourist-friendly. Numerous hotels in Boston cater to any kind of traveler; and information booths, free maps, guided tours, and friendly locals make it a very easy city to visit and get around.
Located near the ocean, Boston has a beautiful Waterfront, and fascinating neighborhoods, each with its own distinct architecture and character. It is also the city where old history rich with amazing architecture, churches, and buildings meets new innovative designs, tall state-of-the-art buildings, and wide clean streets. There is something for everyone, whether you are here for shopping, sports events, culture, or history.
When to visit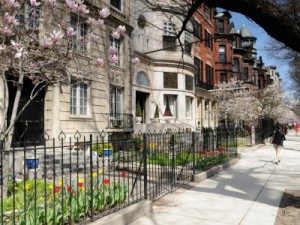 Any season is a good time to visit Boston. Summer is great for the beach and ocean lovers, for walking around and eating out at the outdoor patios. Fall season in New England is when the weather is mild and comfortable for leaf peeking and visiting Halloween museums in the nearby Salem MA, known for the 17th century witch trials. Winter is perfect for visiting museums and theaters, and spring is the season when flowers, cherry trees and magnolias blossom on Boston streets.
How to get there
Boston is about a 10-hour long drive from Toronto, or a 5-hour drive from Montreal. It is a short 1-hour plane flight from Toronto. If arriving by plane, Boston Logan Airport is a short subway ride into downtown Boston, or an under $30 cab ride to any of the downtown hotels.
Where to stay
When booking your stay in Boston, look for centrally located hotels in the Back Bay and Beacon Hill neighborhoods, as well as for Downtown and waterfront hotels that provide easy walking access to any of the local attractions.
Getting around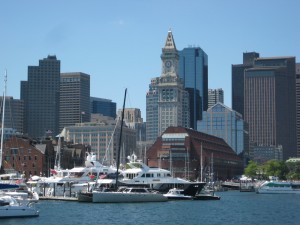 Parking is expensive in Boston, and street parking is hard to find, but the good news is that there is no need for a car when you are visiting Boston. The city is walk-able, and most tourist attractions, historic destinations and neighborhoods can be easily accessed by foot.
The public transportation system, called the MBTA, or the T,  is very good, and the network of subway trains, buses and boats cover most neighborhoods and commuter trains will take you to nearby suburbs. Boston subway is the oldest in the US. Look for a big "T" sign marking subway entrances. If planning to travel a lot around Boston, consider buying a daily or weekly T pass, which offers unlimited access to MBTA system, including commuter boats!
Read also: Things to do in Boston, MA
Useful tips for your Boston visit
Bring comfortable shoes
Stay in a central hotel
Leave car at home
Bring an umbrella
Pick up a free map from an information booth or hotel
Brings the kids, as there are lots of activities for them here too!