Homepage Slider
Niagara-on-the-Lake
Sometimes referred to as "Niagara Falls' pretty sister" this charming little Canadian town, located in the heart of Ontario Wine Country is well worth the drive.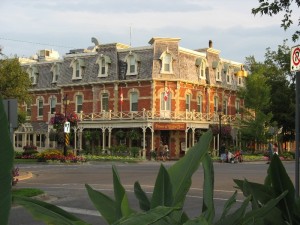 Getting there:
After admiring the magnificent Niagara Falls, the romantics among us should take the scenic 56 km long (35 mile) Niagara Parkway to Niagara-on-the-Lake. Called by Winston Churchill "the prettiest Sunday afternoon drive in the world," the road will take you along the Niagara River, passing by stately mansions, wineries, parks and attractions. If traveling between April and October, the two must visit attractions on the way to Niagara-on-the-Lake are the floral displays at the Niagara Parks Botanical Gardens and Niagara Parks Butterfly conservatory, home to 2000 free flying butterflies.
Tip: Bring lunch as there are numerous picnic areas along Niagara Parkway overlooking the Niagara River.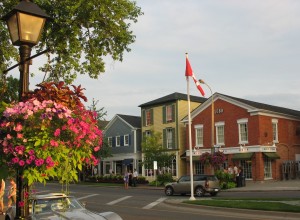 Where to stay:
Depending on your activities, a visit to Niagara-on-the-Lake can be as long as a day trip or a weekend getaway. A few hours are enough for sightseeing and shopping in town, while a weekend is not long enough for visiting all the wineries and attending the theatre shows.  Hotel choices range from luxurious hotels to inns, and numerous bed and breakfasts.  If looking for mid-priced accommodations, check Canterbury Inn, located a walking distance away from Queen Street. Family owned and operated, the place is impeccably clean and quaint. There are rooms downstairs and a couple upstairs; the owners' apartment is located on the second floor. Parking is plentiful, the rates are affordable, breakfast is included, and the owners will be happy to give you advice on local attractions and activities.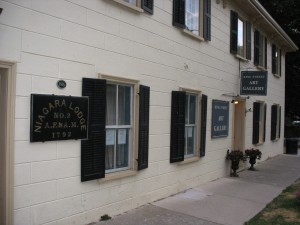 Tip: Check small local hotel websites for the room photos and descriptions.Call the hotels directly for reservations, as the reservation system does not get updated promptly.Make hotel reservations for your overnight stay at Niagara-on-the-Lake well in advance, as rooms in this touristy town fill out quickly. The summer rates are higher than the rates in low tourism season.
Do not get discouraged if unable to get a room within walking distance from downtown: stay in Niagara Falls and enjoy all the attractions there and visit Niagara-on-the-Lake for a day. Parking is free in Niagara-on-the Lake after 6 pm. The parking lots in town are affordable, and parking is free along some streets.
Things to do in Niagara-on-the-Lake:
Attend a play:
Niagara-on-the-Lake is for theatre lovers: the town is home to Shaw Festival, which runs from April till November and features the shows by George Bernard Shaw and his contemporaries on the three theatres located in the downtown: The Festival, Royal George, and Court House Theatre.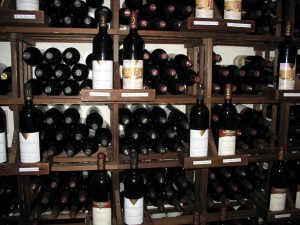 Enjoy wining and dining:
A wide variety of restaurants is located along Queen street, ranging from upscale to casual options, to satisfy every style and budget. Some wineries around Niagara-on-the-Lake have exquisite restaurants that offer wines and food pairings prepared by renowned chefs.
Visit Fort George
Fort George is a National Historic Site and is located in the end of Queens Parade Road. Built in 1796-99 to guard the area from the American forces, today the reconstructed fort houses soldiers barracks, officers' quarters, a magazine, and a kitchen.
Go shopping
Stroll along Queen Street which is lined up with souvenir stores, art galleries, cafes and restaurants.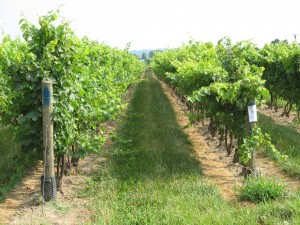 Visit wineries
Visiting wineries and tasting wine is a lot of fun, especially while staying at Niagara-on-the-Lake, which is surrounded by Ontario wineries. Just follow the signs to wineries as you are driving along Niagara Stone Road. Wineries range from multi-million dollar factories owned by world-known family estates, such as Peller, Inniskillin Wines, Jackson-Triggs, to small, friendly family operations, such as Between the Lines and Marynissen family estate wineries. Meet the owners, taste the wines, have a picnic outside, learn about the wine making process, and buy a few bottles for your home wine cellar.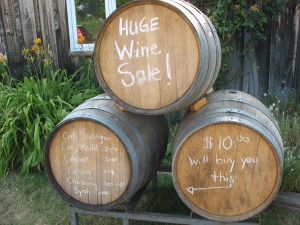 Tip: As all those little wine samples add up, have a designated car driver to avoid drinking and driving. Even better, rent a limo wine tasting tour and get chauffeured around wineries in style! Great idea for bachelorettes parties and other family celebrations!
Once you spend some time at Niagara-on-the-Lake, you will keep coming back to this romantic village because of its 19th century charm and beautiful nature surroundings and attractions.