Homepage Slider
Things to do before vacation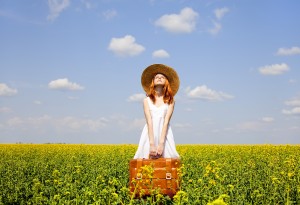 Summer is the busiest travel time of the year. Whether you are travelling for a week or a month, here is the check list of things to do before you go away to ensure a worry-free vacation.
Check your calendar
Look up any appointments in your calendar and cancel or re-schedule them.
Make copies of travel documents
Make a photocopy of your passport, tickets, and credit card. Leave a copy with a friend you trust to call in case your wallet gets lost or stolen. You can also give a copy to your travel companion that you are travelling with.
Unplug appliances
Not only are appliances sucking electricity when you are away, they may also become a fire hazard when left unattended. Make sure to unplug all the appliances and empty the fridge. Also check the taps to ensure they are closed tightly.
Pay the bills
You don't want to accumulate any late fees while on vacation: make sure all the bills that are due when you are away are going to get paid. Pay them in advance, or arrange to be able to pay your bills online from anywhere in the world when you are away.
Stop the mail
There is nothing screaming "noone's at home" to the thieves louder than mail collecting on the front door. Call the post office to keep your mail delivery and pause any magazine subscriptions.
Ask a friend to come check on plants, house, and to collect the mail
If you have a friend or a neighbour you trust, ask them to come check on your house while you are away: water the plants, put the mail away, check for any leaks or problems with the house. Also it's great if they can come over every night and turn the lights on to create the illusion that everyone is home. Otherwise, put your lights on a timer.
Call the bank
Some banks may flag foreign credit card transactions as suspicious and may not allow them to go through. Inform your bank that you will be traveling to make sure you can use your card overseas.
When you come back from the vacation, you can use the same check list to get things back to normal!